Social Media
August 13, 2021
Successful TikTok marketing campaigns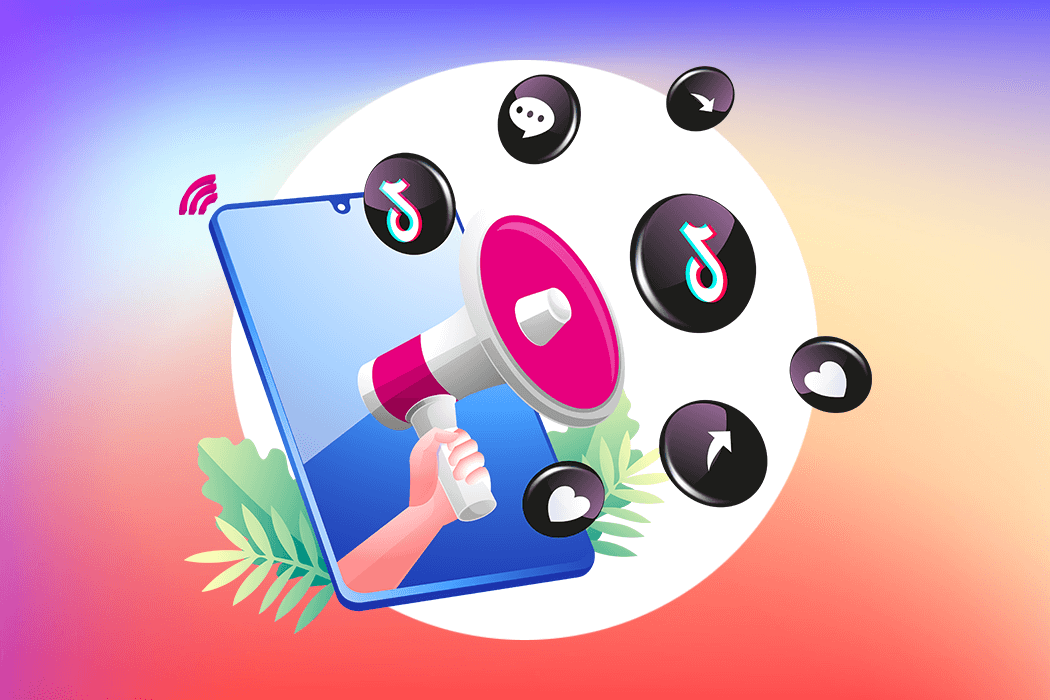 TikTok is the fastest-growing social media in the world. In 2019, it was the fourth fastest growing iPhone app with 800 million downloads. In April 2020, the app had been downloaded 2 billion times worldwide. This has only increased exponentially.
As a result, a vast number of brands have rushed to sign up for the platform, seeing it as an opportunity to breath some fresh air into their traditional brands and allow them to tempt a younger Gen Z audience. TikTok allows brands and business to paint a new, fun and vibrant image of themselves. Brands can speak like a storyteller, not a seller.
How to market on TikTok
There are different ways to position your marketing campaign on the platform. Below we will be taking a look at the different ways TikTok lets you market on its platform:
Takeover Ads: TikTok allows businesses to pay $50,000 per day to position full page ads on the screen as soon as the app is opened. Once the app is opened the ad appears straight away, is clickable and can be skipped. They guarantee 5 million impressions.
In-Feed Ads: This works differently to takeover ads as these appear between ordinary user videos and streams. They blend in with the normal feed and have an average cost of $10 per impression with a total cost of $6,000 per campaign.
Hashtag challenges: Hashtag challenges are when brands or influencers create a trend using a dance, song or scene that is then recreated over and over again by users all around the world. It allows for millions of impressions and new consumer bases coming to your business.
Branded Stickers: TikTok allows companies to create interactive stickers and experiences on the app. This feeds into the new fresh way of marketing and storytelling for businesses.
Shoppable Ads: this is a common feature on most online and social platforms and does what it says on the tin. Some TikTok posts will directly link to a business' store for ease of access.
TikTok Influencer Ads: This involves attaching your business or brand with an already popular influencer and nudging their already active user base towards your product.
Best marketing campaigns
Now that we know how to market on TikTok, we can take a look at the best marketing campaigns on TikTok and how they utilised the platform's various tools:
Walmart: The store engaged TikTok users with the hashtag #DealDropDance. Walmart hired 6 big influencers to encourage followers to create videos of themselves dancing while expressing how Black Friday savings at the store made them feel. The posts from the 6 influencers reached over 17 million people and got people into Walmart. Thousands of shoppers won $100 gift cards by dancing in Walmart aisles in the campaign and foot traffic increased.
Benny Blanco: Benny Blanco's song 'Graduation' was released alongside a TikTok campaign. Blanco and Universal Music Group partnered with influencers to use transitions to start a #SchoolYears trend/hashtag with the song. The hashtag generated 6 million views, 81,000 pieces of user generated content and over 15,000 hours of watch time with an engagement rate of 20%. The challenge even continued to grow after the campaign ended and became a trend that still pops up to this day. There are now 303,000 pieces of user generated content linked to the song. TikTok gave the song 4 months of growth despite the campaign only officially lasting for a month.
EA: EA's biggest competitor in the gaming industry at the moment is Fornite. The corresponding hashtag (#Fortnite) has 29.5 billion views on TikTok. EA have hired influencers to make videos for their game Apex Legend. They may not have reached the heights of Fortnite, but they have garnered 546 million views and actually walked back the initial negative critical response to Apex Legends.
Ralph Lauren: Ralph Lauren wanted to attract a younger audience during the US Open. Ralph Lauren attracted younger audiences by sponsoring Diana Silver, a young TikTok influencer at the same time as the US Open. 8 million views were obtained through the campaign with Diana Silver using the hashtag '#WinningRL'. The same hashtag was used on US Open posts, where they gained 600 million more views. Ralph Lauren kept their focus on their traditional consumers whilst letting Silver be the face for the young base.
Tropico: Tropico is a classic video game series that wanted to diversify its gamer base. They collaborated with 68 different publications and 21 different influencers on TikTok. The aim was to attract a variety of consumers from varying backgrounds, personalities and styles. It proved successful as the most recent Tropico release was the most successful yet.
The future of digital marketing is creative and story-telling based. Platforms such as TikTok are inherently creative by their nature and allow businesses an avenue into a whole new consumer base. If you are looking for a tool to help a campaign rooted in storytelling, this particular platform is a fantastic option to play around with.