Search Engine Optimisation
Get more traffic for your business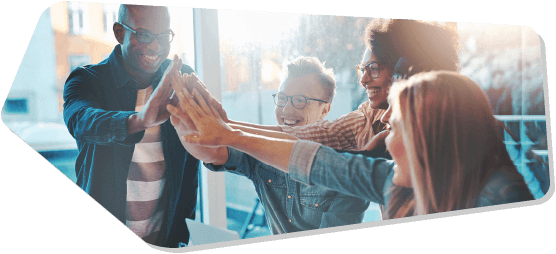 About SEO
95.3% of clicks go to the top 4 results
Blue Corona stat
Search Engine Optimization, or SEO, is a powerful digital marketing strategy that plays a significant role in determining the visibility and ranking of your website and other online content. SEO is key to attracting organic traffic from search engines like Google, Yahoo, and Bing. By ensuring that your website and content adhere to specific guidelines that algorithms set on these platforms you can gain significant traffic.
SEO involves utilizing relevant keywords, meta tags, and headings, optimizing website structure, and building quality backlinks to make it easier for search engines to understand and index your content. By leveraging these principles, SEO helps improve your website's credibility and relevance, and in turn, it increases the likelihood of it being featured on the top of search results pages.
Mastering this crucial technique can undoubtedly create a competitive advantage for your business, boosting your online presence, and driving high-quality traffic to your website with a direct impact on revenue.
The long-term results that SEO can generate for a business make it the most cost-effective online marketing tool. Whilst it takes patience and effort, the end result can provide stability and longevity for a business. And whilst SEO cannot be 100% controlled from a brand perspective, it is still the most profitable online marketing method. SEO can deliver incremental and sustainable revenue growth.



Why Caliston for SEO?
A London-based agency carries the advantage of sitting in the middle of the technological evolution with access to top talent in the country. We handle organic search campaigns for a variety of industry sectors with verified results in Google Search since 2007.

The in-house SEO agency team has vast experience through running various local, national & global outreach campaigns. You can trust us to deliver SEO results for you as we have for so many others since 2007.

Client Testimonials
Past & Present
Our relationship with Caliston has helped our business grow immeasurably in a highly competitive sector since 2008. They understand healthcare and are true online marketing experts...
Our relationship with Caliston has helped our business grow immeasurably in a highly competitive sector since 2008. They understand healthcare and are true online marketing experts..."
GP services
Alya Shakir,
Managing Director
Harley Health Centre
Caliston delivered on all their promises and got us some fantastic results on Google. Highly recommended. "
Medical Equipment
Transparent and thorough working of SEO / PPC management. Highly recommended have worked with them on many projects for over 7 years."
Laser eye surgery

Frequently Asked Questions
What's the difference between SEO & PPC?
SEO is the process of getting a website listed highly in a search engine's search results. The listing is free and so is the traffic generated from this source.

Paid Search is represented in the top of Google results as Google Ads. Every time a user clicks on an ad, the advertiser pays the relevant price per click. It is a much faster but also more expensive form of advertising.
How long does it take to see increases in traffic?
SEO is not an easy form of promotion. Patience is rewarded and results are usually visible within 3-6 months after launching the campaign for new websites. For more established websites results can be visible within 1-2 months.
Can you measure the results?
It is impossible to run a successful campaign without measurable results. The ability to measure the return on investment is critical to ensure stability and secure future investment. ROI can be measured through a variety of tracking tools. We can also analyse which products or services are profitable online. We have developed bespoke in-house agency tools, that help us to predict traffic and enquiries/sales so we can foresee and resolve issues before they negatively influence performance.