Paid Search Marketing
Your business in Google Ads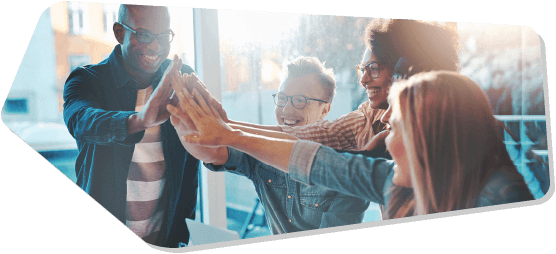 Pay Per Click (aka Google AdWords, Paid Search or Bing Ads) is the fastest and most effective method to generate leads & sales in a short space of time.

About PPC
95.3% of clicks go to the top 4 results
Blue Corona stat
PPC or Pay Per Click (often referred to as PPC advertising or Pay Per Click marketing) is the process of buying keywords or phrases relevant to your company in a Paid Search platform such as Google Ads or Bing Ads.
Paid search marketing, a significant aspect of digital advertising, offers businesses an opportunity to elevate their visibility online by strategically bidding on keywords relevant to their target audience, allowing their ads to appear on top of search engine results. This method can prove to be extremely effective, as it enables companies to reach potential customers who are already interested in the products or services they offer.
The primary advantage of paid search marketing is that businesses only pay when users click on their ads, ensuring that their budget is utilized efficiently. By engaging the right audience and refining the targeting parameters, such as geographical location and time, organizations can ensure a consistent influx of leads and higher conversion rates. In today's fiercely competitive digital landscape, companies that invest in paid search marketing can rapidly gain a competitive edge and seize the attention of prospective customers who may otherwise be unaware of their existence.
The instant results that PPC can produce for a business make it an attractive marketing channel, minimising the period from investment to profit for start ups, and increasing revenue fast for established companies. The ability to target users of a certain demographic in particular postcodes and with presonalised messages, helps to drive sales.








Why Caliston for PPC?
Being a London-based agency means that we are right in the middle of the technological buzz with access to top talent in the country. We handle Google AdWords & Bing Ads accounts for a variety of industry sectors.

Our PPC agency team has gained experience through running various local, national & international campaigns. You can trust us to deliver results for you as we have for so many others since 2007.

Client Testimonials
Past & Present
Our relationship with Caliston has helped our business grow immeasurably in a highly competitive sector since 2008. They understand healthcare and are true online marketing experts...
Our relationship with Caliston has helped our business grow immeasurably in a highly competitive sector since 2008. They understand healthcare and are true online marketing experts..."
GP services
Alya Shakir,
Managing Director
Harley Health Centre
Caliston delivered on all their promises and got us some fantastic results on Google. Highly recommended. "
Medical Equipment
Transparent and thorough working of SEO / PPC management. Highly recommended have worked with them on many projects for over 7 years."
Laser eye surgery

Frequently Asked Questions
What's the difference between PPC & SEO?
Paid Search is represented in the top of Google results as Ads. Every time a user clicks on an ad, the advertiser pays the relevant price per click.

SEO is referring to the optimisation of a website in the 10 organic results that starts below the ads or any Google Maps listings. For more on how to get more traffic through SEO, visit the relevant service on our menu.
How long does it take to see results?
Quite often we see results within 2-4 weeks after launching the campaign. This makes Paid Search the fastest route to market.
Are the results measurable?
Measurable results are at the core of what we do. Whether you are selling a product or service, we are able to measure your return on investment. Not only can we measure total R.O.I., we can also tell you which products or services are profitable online. Using our bespoke agency tools, we optimise the campaign accordingly and maximise your profit.