Social Media Marketing
Spread the word through social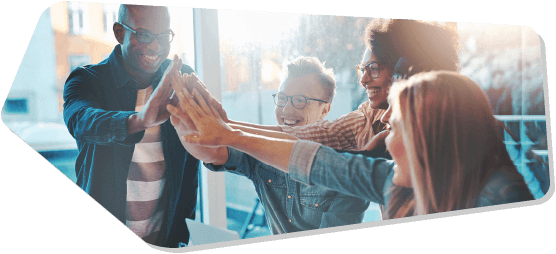 Social Media Marketing is the fastest growing online channel that allows you to communicate with prospect clients and generate leads & sales.

About Social Media Marketing
Some companies added 30% of sales using social
Caliston Ltd
Social media marketing is one of the latest and most rewarding marketing mediums that allow a brand to interact with existing and prospective customers. The power of social media lies in the ability to satisfy multiple business goals.
Embracing social media marketing as part of your business strategy can significantly enhance your brand's visibility and create a strong online presence. Through intentional content creation and targeted interactions, businesses are able to forge connections with new customers, maintain relationships with existing ones, and ultimately drive sales.
Social media platforms such as Facebook, Instagram, LinkedIn, TikTok and Twitter provide cost-effective opportunities to reach vast audiences and tailor your message to specific demographics. Additionally, these tools enable businesses to gather valuable insights and feedback from their target market, allowing for the continuous optimization of products and services.
By integrating social media marketing into your business plan, you can elevate your brand and cultivate a loyal following, all while keeping a pulse on the ever-evolving trends and consumer preferences in the digital landscape.
Drive sales, enquiries, and new business opportunities with social media starting today. With the social landscape expanding fast, there is a new array of specialist social networks reshaping the online landscape and they should not be ignored. Get on board to find out more about how we can help your business reach the next stage using social media advertising.




Why Caliston for Social?
Detailed performance report
With the benefits of social media, also come pitfalls, therefore it pays to have an experienced team on board that knows how to deal with every situation pro-actively. We have been working on brand reputation management campaigns in collaboration with large PR agencies so we know what it takes to ensure your brand is always seen in a positive light.

But experience is not our only asset. We have a team of social media professionals with writing, photography and video editing skills to match. Before every successful marketing campaign, there is a brilliant plan. We pride ourselves in strategy building, consultation and training when needed to make social media work.

Client Testimonials
Past & Present
Our relationship with Caliston has helped our business grow immeasurably in a highly competitive sector since 2008. They understand healthcare and are true online marketing experts...
Our relationship with Caliston has helped our business grow immeasurably in a highly competitive sector since 2008. They understand healthcare and are true online marketing experts..."
GP services
Alya Shakir,
Managing Director
Harley Health Centre
Caliston delivered on all their promises and got us some fantastic results on Google. Highly recommended. "
Medical Equipment
Transparent and thorough working of SEO / PPC management. Highly recommended have worked with them on many projects for over 7 years."
Laser eye surgery

Frequently Asked Questions
How quickly can I see progress with social?
Social media marketing is a very profitable channel that takes 3-9 months to generate significant results if you are starting from the beginning.

For mature accounts with a significant following, you can see the results of our work within 2 months after starting the campaign.
Is social media safe for companies?
Like every other form of advertising, social media marketing has to be set-up correctly, with consideration for the communities the brand interacts with.

An experienced team can ensure to avoid all social media pitfalls and to be on your side in case a reputational issue appears. Extensive monitoring of any brand mentions means we are always aware of what happens and can react instantly to any situation.
Are the results measurable?
We would never advertise on your behalf without being able to measure the result. Having said that, social media marketing cannot be 100% measured. Like any other channel, it has some issues in regards to how it can be absolutely accurate.

However, this has never stopped us from driving successful campaigns for a variety of brands and individuals.