Web Design
Drive revenue from your website
Web design and user experience (UX) are cornerstones of a profitable website. At a time when it is no longer sufficient to simply just have a website, we can help you realise your vision online.

About Web Design
We have doubled sales by redesigning a website
Caliston Ltd
Web design has become a critical part of the development of a business that drives enquiries or sales using a website. It is important to ensure that your brand values are represented by the web design, as first impressions count online. The second most important element is to get usability right.
Investing in top-notch web design can profoundly impact the growth and success of your business. An aesthetically appealing and user-friendly website not only leaves a lasting impression on potential clients but also enhances your brand's credibility in the competitive digital marketplace.
A well-structured and organized layout facilitates smooth navigation, allowing customers to easily access vital information about your products or services. Moreover, optimizing your website for search engines by incorporating relevant keywords and high-quality content helps improve its visibility, reaching a broader audience and increasing the likelihood of acquiring new clientele.
Any simple flaw such as a difficult-to-use menu, wrong placement of images, or missing content can cost you that very important sale if you focus on quality and a large part of your revenue if you are after volume. Websites, of course, have to be aesthetically pleasing. But aesthetics are in the eyes of the beholder so using metrics to measure website performance is an easier and more substantiated way to judge the success of your design or redesign project.
Ultimately, exceptional web design is a powerful tool that boosts customer engagement, fosters loyalty, and drives substantial revenue for your business.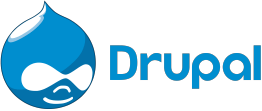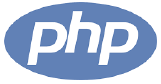 Why Caliston for Web Design?
First impressions count the most
Changes can lead to more success
All results tracked with analytics software
The core advantage of working with Caliston Digital is our obsession with the Holy Grail of conversion rate. In online marketing, the conversion rate is the relationship between the total amount of visitors divided by the total amount of people that submitted an enquiry or bought a product directly. The better planned the design is, the higher the conversion rate.

This number defines success or failure for a website. The higher the conversion rate, the less effort you need to make in generating a large volume of traffic. A website with 15% conversion rate will have 3 times the amount of sales/leads from a website that has a 5% conversion rate.

What We Do
Competitor Analysis
Award winning Web Design
UX Consideration
Quality focus Web development
Wireframe & Journey Planning
CMS migrations

Client Testimonials
Past & Present
Our relationship with Caliston has helped our business grow immeasurably in a highly competitive sector since 2008. They understand healthcare and are true online marketing experts...
Our relationship with Caliston has helped our business grow immeasurably in a highly competitive sector since 2008. They understand healthcare and are true online marketing experts..."
GP services
Alya Shakir,
Managing Director
Harley Health Centre
Caliston delivered on all their promises and got us some fantastic results on Google. Highly recommended. "
Medical Equipment
Transparent and thorough working of SEO / PPC management. Highly recommended have worked with them on many projects for over 7 years."
Laser eye surgery

Frequently Asked Questions
How long does it take to build a website?
The answer to this question largely depends on the size of the project but for most medium-sized websites the duration is between 3-6 months.

The total duration of the project also depends on your ability to submit text content and image selection, unless otherwise agreed.
Will my website be optimised for search engines?
In most cases, we can guarantee that our designs and content planning will increase your website's traffic in the short, medium and long-term.

If increasing traffic is very important to you, it is highly recommended to follow up your website launch with an SEO campaign.
Are the results measurable?
Before we start the process, we will produce a benchmark report that measures key performance indicators. This is so we can prove to you, how our design can beat the previous design's performance and increase it.

Pricing overview
Our popular web design programs