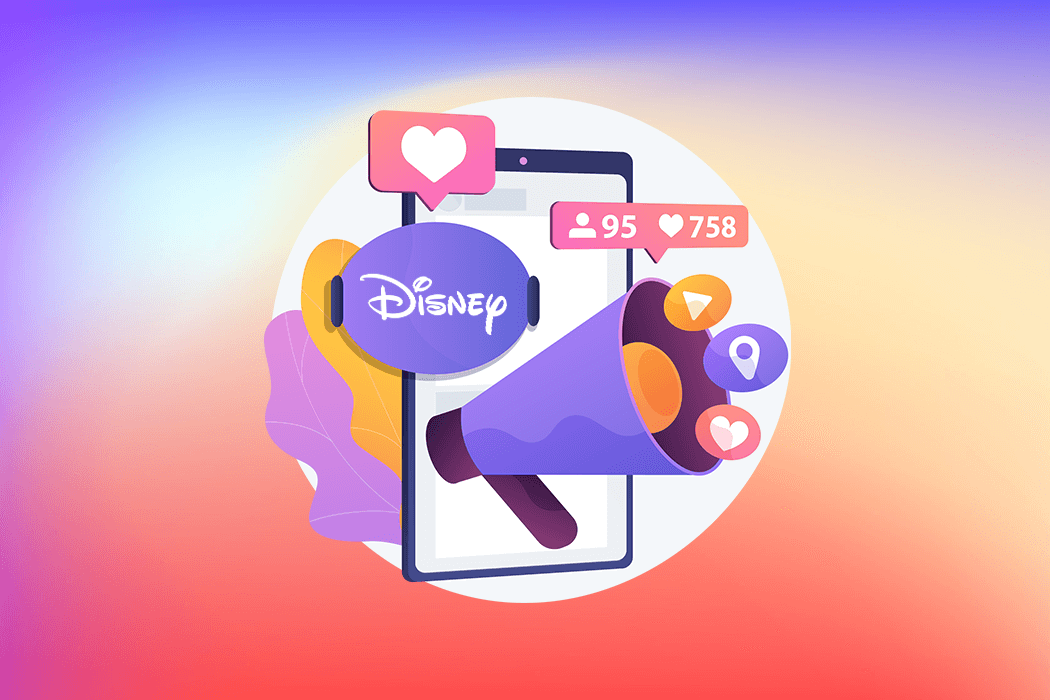 We are well and truly into the peak age of social media and online influence. Influencers are no longer a new addition to a brand's marketing strategy. Instead, influencers are slowly becoming fundamental to every single marketing campaign. 
The Walt Disney Company has been using influencers for a few years showcase theme parks, movie studios and merchandise launches. Now, they have detailed an initiative to train the influencers of tomorrow. Also, they aren't the only brand rolling out similar initiatives.
The monetary return for businesses with influencer marketing makes a lot of sense. A 2019 survey by The Influencer Marketing Hub revealed that businesses are making $5.20 for every $1 spent on influencer marketing. The top 13% of businesses make even more with an average of $20 made for every $1 spent. Whilst most companies see positive results, the bottom 25% of companies fail to generate any revenue using influencer marketing. Remember, you must assess, plan and test to understand if influencer marketing will work for your brand. 
Disney Creators Lab for influencers
Through the Creators Lab, Disney will turn fans into influencers by guiding them, honing their skills and keeping them focused on Disney-orientated content on TikTok, Instagram and YouTube.
The Disney announcement read: "There are millions of content creators who share their diverse perspectives and authentic stories on social media, but need opportunities to grow. Twenty emerging creators from diverse backgrounds with truly unique content (mix of age, race, gender identity and creative disciplines) were selected to join the program. Selection was based on creative content and growth potential."
Disney Creators Lab brings together 20 social influencers to encourage other creators to join in Disney content creation. The first 20 influencers were selected based on the content creativity and their social media growth potential. The first group is also diverse and each has a different content viewpoint that is still relevant to Disney's goals and ethos.
The program takes these influencers through eight online courses to teach them how to promote content on social media more effectively. The topics explored on the course include branding, merchandising, creativity and monetisation. One class will be directly held by a TikTok star, although the star hasn't been revealed yet.
Instagram's Influencers Creator Week
Disney isn't the first company to do an influencer program like this. Instagram hosted its first 'creator week' in June 2021 to teach up-and-coming influencers things like audience growth, media training and merchandising. The photo-sharing platform will be active in the influencer ecosystem and will be providing monetary incentives for users to keep engagement constant and high; Instagram will be paying creators $1 billion between 2021 and 2022 to encourage creators to continue to post videos. 
Instagram is the social media platform of choice when it comes to influencer marketing. 68% of brands consider it the most important platform for their marketing campaigns.
TikTok's influencers Creator Fund
TikTok has also launched a creator programme called the 'TikTok Creator Fund'. The US-based fund started with $200 million in 2020 and was distributed throughout 2021. TikTok announced the Fund will grow to over $1 billion in the US. To be eligible, creators will need to meet the threshold of at least 100 thousand video views in 30 days. 
Influencer marketing continues to grow on the TikTok platform. In 2020, the percentage of brands using TikTok for influencer marketing registered in the single digits. By 2021, TikTok came in second place amongst every social media platform with 45% of brands now using TikTok for influencer marketing. 
In conclusion
Creators and influencers bring more eyes to companies like Disney. Social media platforms like Instagram and TikTok are doing their part with creator-focused funds and networking weeks. Disney's venture into influencer training points to a new tool in the marketing arsenal: brand-backed influencers generating brand-orientated content. In fact, 56% of brands stick with the same influencer across different campaigns. Brands develop long-term relationships with influencers and their audience.