Internet Marketing
May 12, 2022
The benefits of hiring a full-service digital marketing agency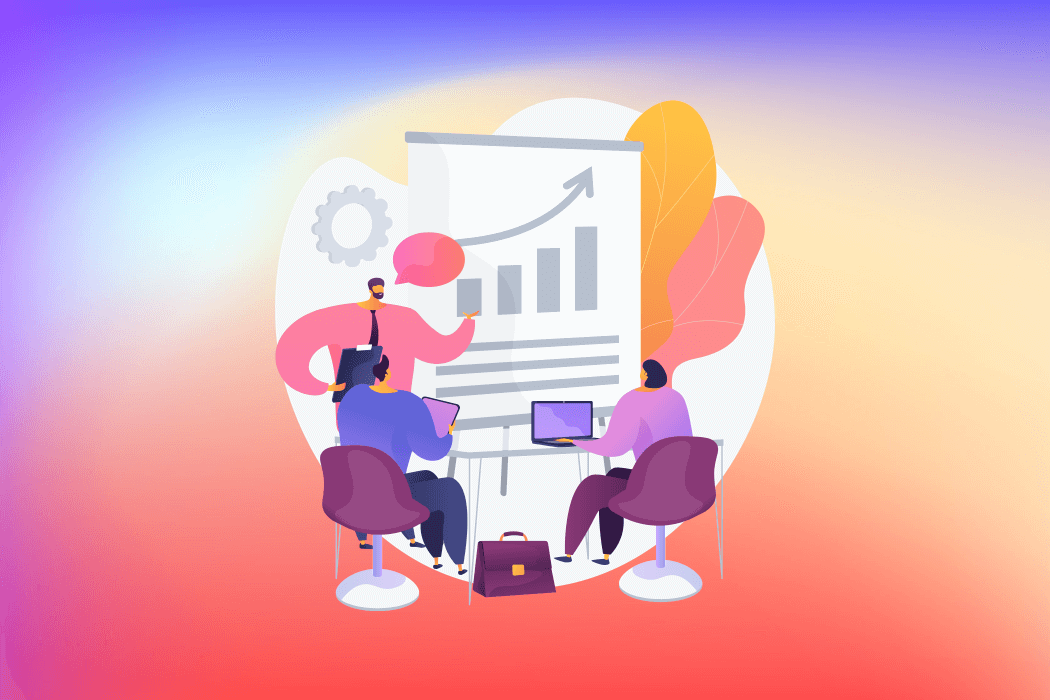 If you're reading this, then the chances are that you are thinking about working with a digital marketing agency, perhaps, for the first time!
We're glad you are considering it as hiring full-service digital marketing can maximise your revenue potential and arm your business with so many new tools of engagement and conversion!
The benefits of hiring a digital marketing agency
Still, deciding whether to work with a full-service marketing agency? There are a lot of advantages if you decide to dive in:
Stay on top of trends
Social trends, website algorithms and social media best practices are always changing. If you have to devote your time and effort to your business, do you really have the time and focus to stay up to date with these as well? And it's not just what we've mentioned; you have email marketing, SEO, video content creation, copywriting, PPC and so on and so forth. Once you get involved in digital marketing, it can all pile up on you.
This is where a full-service digital marketing agency can help. Whilst you have to focus on your business, a marketing agency lives and breathes these trends and these changes. They employ experts for each channel of digital marketing and always endeavour to get the best results for their clients so they can retain the relationship. If you want expert insight into digital marketing, you simply have to work with an agency!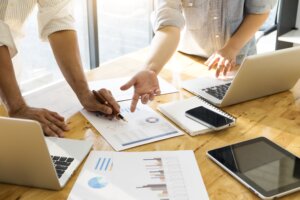 Promotion across all channels
The digital space is massive and it can be hard to curate and manage content for all the most engaging channels if you're doing it by yourself. When you hire a full-service digital marketing agency, you are working with an established agency with numerous professionals for numerous channels. You are not hiring a single marketer to handle all your channels, you are getting a team!
A full-service digital marketing agency will promote your brand through every available marketing channel, looking to maximise your audience engagement and increase conversions from a whole host of digital channels.
Access to advanced tools
Working with a full-service marketing agency also gives you incredible access to advanced tools. Digital marketers have access to amazing tools that can give important insights into customer behaviours, search visibility and web performance that you may not. These tools are very expensive but marketing agencies need them to do their jobs.
Digital marketing has so many of these tools. From one to schedule social media posts to one to monitor reviews to tools for video and image creation. If you wanted to do it all yourself, the costs would keep racking up … or you could just hire a digital marketing agency.
Accountability & flexibility
A good digital marketing agency will keep the client informed with monthly reports on data. This will keep you in the loop and underpin all your marketing with an aura of accountability and provide an analytical foundation to make smart decisions from. Digital marketing consultants are often very flexible with updating your content strategies for new products and services and can do this swiftly, whether through organic means or paid advertising is up to you.
An agency comes with objectivity
If you started your own business and marketed it, then you are doing so passionately but also subjectively. This isn't a bad thing! After all, your passion for your business is what has made it a reality. However, when we are close to something, we often don't see the bigger picture or are prone to ignoring blemishes.
A digital marketing agency can come in and supercharge your marketing with a fresh set of eyes and an objective point of view. This can work to refresh your online presence and find pockets of potential consumers you may have unintentionally been ignoring.
It's the cost-effective option
If you opt to hire an in-house team for digital marketing, you will be taking a massive chunk of money out of your business. A full-service digital marketing agency is relatively affordable in comparison and already has access to the advanced and expensive tools we mentioned at the top.
Furthermore, in-house agencies are not proven to perform as responsible as digital agencies as they are often smaller teams without specialists for different digital channels and social media networks.
Scalability options
If you are launching a new business or are experiencing rapid growth, your marketing needs will eventually change over time. If your marketing efforts are in-house, then it can be difficult to scale your marketing efforts down or up because this will involve employee management, hiring and firing.
If you work with a full-service digital marketing agency, you can scale your marketing campaigns according to the current state of your business without having to worry about assets and employees. The agency will do all that for you!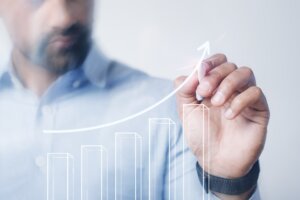 You stay focused on business growth
As mentioned above, having a relationship with a full-service agency means you can focus on the important aspects of your business – namely, growing it even further! Maybe when you were a start-up or a small business, you and your tiny team handled marketing efforts. But now that you've built a healthy consumer base, you can take the marketing burden off your shoulders.
A full-service digital marketing agency is home to reliable, proven and accountable marketing experts who know what needs to be done. You can, therefore, focus on your passion and your day-to-day business and not waste time in gonzo marketing.
What are you waiting for? Call us today!
The potential advantages of working with a full-service digital marketing agency are too vast and impactful to ignore. You simply must have an engaging website and an authoritative and consistent social presence to get the most out of your marketing efforts.
Caliston Digital is a full-service digital marketing agency with over 15 years of experience helping businesses thrive online. Our team consists of SEO experts, copywriters, graphics designers, social media managers, community managers and so much more!
Get in contact with us today or book a consultation and we'd be happy to discuss your digital marketing journey with us.