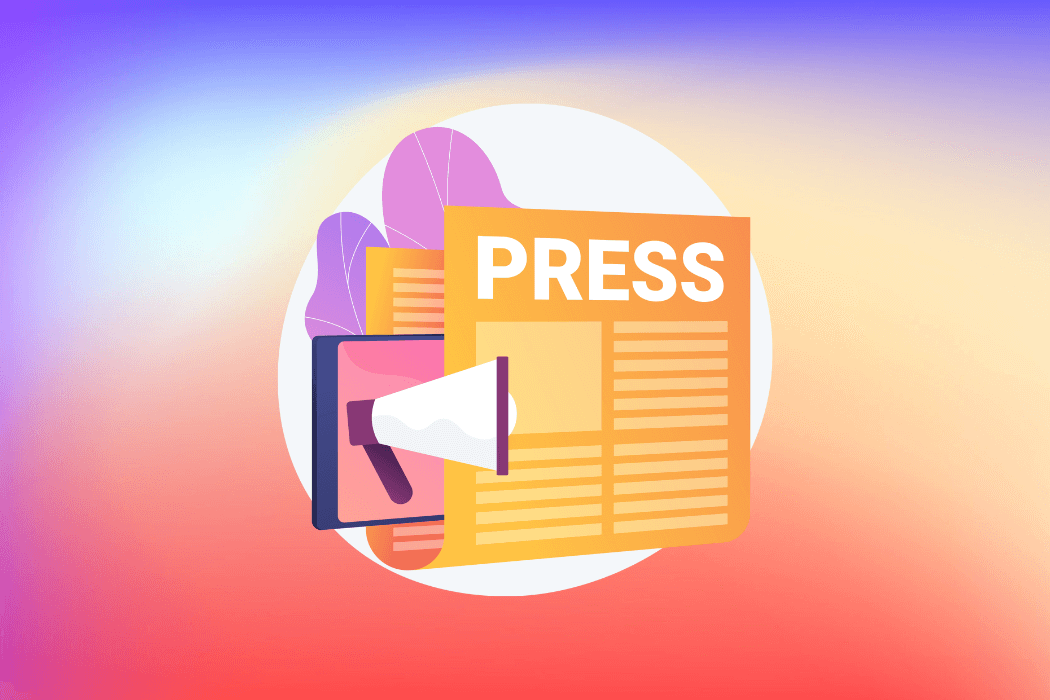 A great press release can still create a buzz around your brand and help bring new audiences and clients to your business.
Below, we're looking at what you need to observe when your end goal is to write a press release that will make your business's news go places.
What is a press release?
It might seem obvious to explain a press release, but some people often confuse it with other types of content, such as blogs or articles.
Press releases present facts. They're a way for businesses and brands to attract the media's attention, publish this information, and become more widespread.
But how do you write a compelling one so your readers and journalists will respond?
Write in the 3rd person
When you write a press release, you're writing from your brand's point of view. For example, 'Sainsbury's to release new initiative to encourage healthy eating among kids under 10.'
This is because a press release isn't ever a piece of writing that addresses the audience directly; as we mentioned, it's a presentation of facts.
Timely/and or topical is vital
If your story is old news, or it feels out of the blue for you to publish it, it's probably not worthy of a press release.
Press releases are never yesterday's news, nor should the information in question bear no connection to what's happening in your organisation. Make sure there's a timely or topical connection that's not tenuous or difficult for your readers to associate with your business.
How does your story impact your readers?
If your press release talks about a subject that's in no way connected to the reader's interest or will not attract the media's attention, go back to the drawing board.
For example, suppose you're a facial aesthetics clinic, and you are the first in your area to invest in a new piece of technology. In that case, this is something worth shouting about and could well be something that ends up being shared by your local press or even a national magazine.
However, if you're talking about how one of your staff has just celebrated their birthday, this is less likely to matter to your audience!
Consider structure + the 5 Ws+ how
Who, what, where, why, when, and how?
Have you answered these questions for the reader?
Structure your story correctly to keep the reader engaged, and consider how the 5 Ws + how to fit in.
Your structure should look a little like this:
• 1st para: a simple story summary – what's happened, where, and when?
• 2nd para: contextualise your story. Why does it matter?
• 3rd para: the detail. Elaborate – how did it happen?
• 4th para: include a quote or opinion of a notable individual at the centre of your piece
• 5th para: where can people read more?
Consult an agency
If you struggle with grammar and spelling or writing a piece like a press release simply doesn't come naturally to you, enlisting the help of an agency can help you go far.
Not only can an agency write your press releases for you, but in having someone take this off your hands, you can address the areas of your business that you know how to work best.
Here at Caliston, we've created countless press releases for our marketing campaigns. Contact us to discuss your business goals and receive a no-obligation quote.