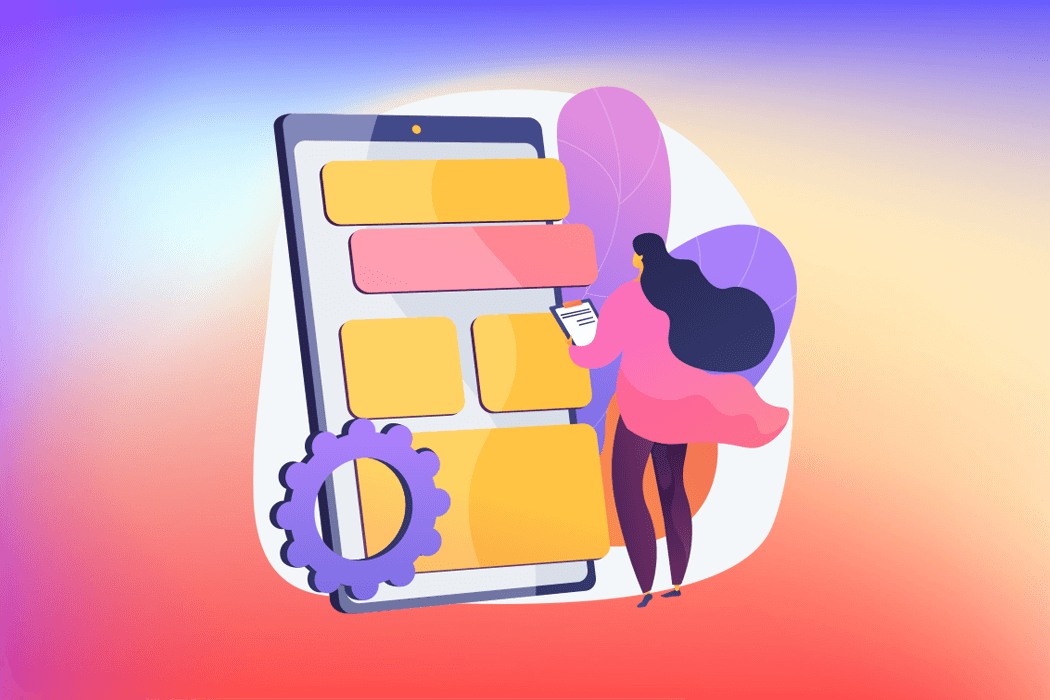 A website being mobile friendly is a top way of measuring whether or not a brand's social presence has been optimised. As the most popular way to access the online space, if you're not mobile friendly now, you're simply not visitor friendly either!
So, when your site is accessed on a mobile device, will the user be able to navigate it properly, will all your content show up well and will you be creating satisfied visitors using your landing page? These questions, and being mobile friendly as a result, is a key ranking factor for Google – as the search engine will rank sites that can offer a good mobile experience higher in their results pages. 
Google is mobile-first!
Google's first foray into the mobile friendly market was way back in 2014. In November '14, Google first introduced the mobile-friendly label for websites. This would attach a label to search results indicating which websites are mobile friendly. The label was discontinued as everyone began to adopt mobile friendly optimisation but the principle remained. 
A year later, in 2015, Google started to give mobile friendly sites a ranking boost so they appear and rank higher in mobile search results. By 2016, they were giving the same boost but also pushing those sites to desktop results as well. A first win for mobile-first indexing. 
As we've mentioned at the top, now, mobile device users are browsing the web and making search queries more than users accessing the web by other means. On top of this, in 2021, Google implemented their mobile-first indexing. 
By switching to mobile-first indexing, Google will always look at and prioritise mobile versions of sites and sites with mobile-friendly settings for crawling and indexing, over desktop-friendly web pages. 
Google has also revealed some key stats concerning mobile user behaviour. They note that 61% of users only look at the first page of search results when using a mobile device. And, 96% of people research products and services on their phone. And finally, 94% of people use smartphones to search for local information, with a staggering 90% of them taking action after this. One thing is clear; being mobile friendly and Google friendly is key to your website's success!
What is a mobile friendly website?
A mobile friendly website is one that works across a variety of devices without compromising its content. Its content will remain viewable and readable on mobile whilst also providing a good user experience. But this isn't a binary situation; a site can be considered mobile friendly but still have some optimisation factors to address. To optimise your website for mobile, you need to first consider how your target audience will use your site and what they want from it. 
So, we will go through some steps you need to do:
What actions are performed on your website?

For instance, if you're a health blog, the actions would be reading blogs, signing up for newsletters, viewing galleries etc. 

Does your design make it easy to complete these actions?

Taking the above example forward, can you read the articles clearly on a mobile? Are buttons visible and clickable? Do images compress well?

Fulfil expectations

. If you want to drive traffic to your website and encourage users to revisit it, you need to focus on fulfilling their expectations. By understanding what visitors want to do on your site and optimising those actions, you fulfil expectations.
Is your website mobile friendly?
There are a few tools you can use to see if your website is mobile friendly. Google's very own mobile friendly test can tell you if your website loads correctly and is usable on mobile devices. You can access Google's Mobile Friendly Test here. This tool is fantastic because it will also show you a screenshot of how it displays on a mobile device as well as a breakdown of what loaded and didn't load on your page. 
What is mobile friendly?
We've put together some guidelines considered as best practice for optimising a site for mobile:
Layout

: Arrange paragraphs and text blocks vertically rather than horizontally for mobile devices. Break apart text by writing in short sentences. Position essential information at the top of the page so visitors find the essential information straight away. 

Font

: On mobile, body text needs to be 16 pixels. Headlines should only be 20 pixels max whilst less important text is to be max 12 pixels. Use one of the standard web fonts: Open Sans, Roboto, Helvetica or Verdana. 

Images & Videos

: Compress images so they load easier on mobile. Make sure they are uploaded in appropriate proportions, size and type. For instance, photographs should be in JPEG whilst high-quality pics should be in PNG. And, once you know what you're doing, try switching to WebP image format or AVIF to compress but still preserve high quality.

Menus & Buttons

: Use a hamburger menu to compress menu items into a dropdown list and avoid cluttering a mobile screen. Make buttons bigger and leave white space around them so they are easy to click. If you have a particularly important CTA or button, make it sticky so as users scroll, it stays consistent. 

Loading

: Make sure your site is set up to load critical assets first to improve page speed and make sure visitors get what they want straight away. Consider implementing lazy-loading so some resources such as videos and images can load in the background. 

Interstitials

: There's nothing worse than intrusive interstitials on a mobile device as they can often engulf the whole screen. These can really damage the user experience and therefore lead to a low ranking on Google. 
Conclusion
The present is mobile and the future, for the time being, is also mobile. Taking a mobile friendly approach is an absolute! Hopefully, you now understand what it means to be mobile friendly, how to test for mobile friendly factors and what you can do to increase your appeal to Google's mobile-first indexing system.
With this knowledge, a website can be optimised to reach and engage the billions of active mobile users today.