Internet Marketing
February 28, 2022
10 Effective Ways to Use Short Video for Digital Marketing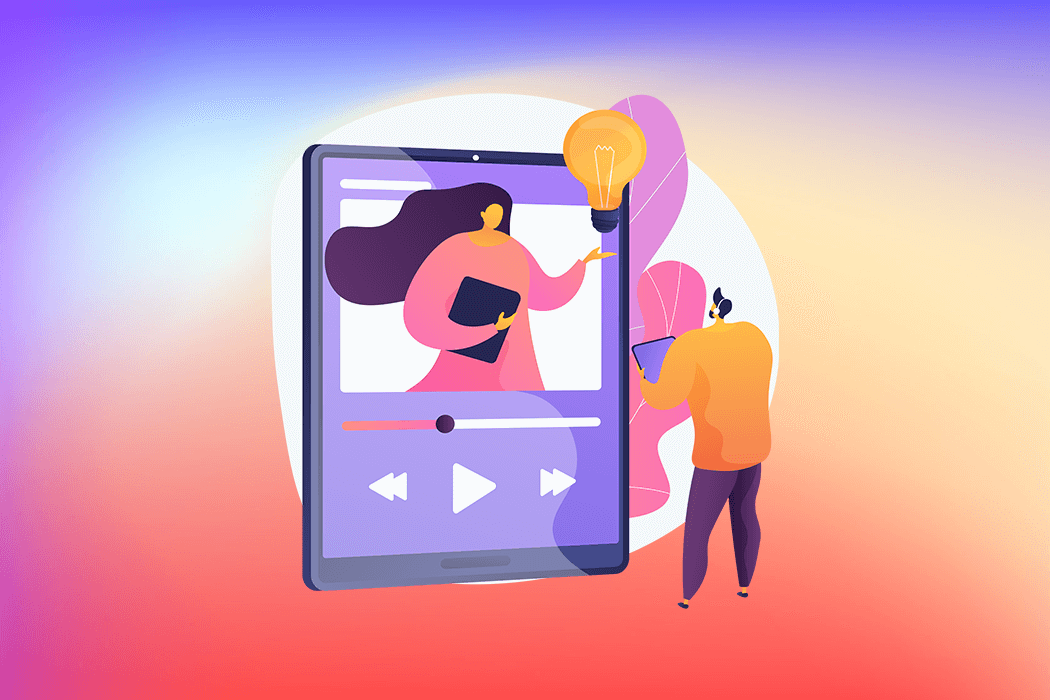 If video content is the king of digital marketing, short form video is the god of all video content! The advent and proliferation of video creation platforms that focus on shorter content, such as Vine, TikTok and Snapchat, has catapulted short videos to the fore of all audience engagement and marketing campaigns.
Nearly every single social media platform has positioned their own short-form video feature on the app. Instagram, Facebook, WhatsApp and YouTube all have a 'Story'-style section for users to post quick and rapid videos. These short videos can be entertaining, informative, used to represent a business and so much more. To that end, we wanted to look at the most effective ways to use short video for digital marketing and social media campaigns. 
How-To Videos
If you're active on social media – and we mean any platform – the chances are that you've stumbled across short how-to videos. Whether it be a life hack intended to be consumed as a bite-sized chunk of on-to-go entertainment or recipes done quickly, how-to videos dominate the social media waves.
These how-to videos are usually 30 to 60 seconds long and have the ability to reach thousands and thousands of viewers due to their share-ability and quick production turnaround. These videos are perfect for Instagram Reels and for the Story section on networks such as Facebook and TikTok. Many of these networks have built-in editing and recording features but you can go above and beyond with third-party editing tools as well. 
Product Unveiling
Another great use for short-form videos is for product unveiling. A quick and informative 30-second clip is great at showing what you are selling. By keeping the videos short, you don't get overly promotional and instead focus entirely on tone, information and the product itself. So, keep it simple, clean and to the point, without ever losing focus on the benefits you are offering your viewers or audiences. 
Behind-the-Scenes
Behind-the-Scenes short videos are always another fantastic way of showing your viewers the people behind the business, what's going on behind closed doors and the values of the company you are asking them to buy into. This is also your chance to push out fun, entertaining and relatable content that can garner engagement and gain attention. 
Wondering what you could upload as behind-the-scenes content? Try putting together an office tour, some personal Q&As with staff, TikTok trend-syncs, funny photobombs and even a live-party stream.
Skill Showcase
No matter what industry you are a part of, you need to leverage short-form video content to showcase your skills or expertise. Remember, not everyone will have the time or energy to engage with long-form video content. As a result, you need to produce short video versions of all your content to push to social media as well.
Use the built-in editors on the various social media networks or a third-party editing software to push your brand's services or expertise out there using fast and engaging short snippets. These videos can be used as responses to FAQs and social media queries as a bonus as well. 
Showcase Events
Have you noticed whenever there is an event, brands or organisations will flood their socials with short-form relevant content for a short period of time. For event marketing, short-form video is the only real option. This is because of the easy to produce nature and natural share-ability of event-focused short video content. Furthermore, event-based video creates a sense of FOMO (Fear of Missing Out) amongst your audience and they engage and watch all the content to get a feel of the entire event as a result. 
Media Clips
If you are a media facing brand where your employees or talent professionals regularly appear on media channels to discuss issues/topics relevant to your industry, you need to post these as short clips on your social media or website. This type of content gets your brand image and name out there during periods of high discourse in your industry. Furthermore, people are looking for industry-specific expertise and insight during these periods, you need to make sure you are there to provide it.
User Generated Content
Many brands have the luxury of pulling in user generated content (UGC) to use in short-form video content. By harnessing the power of UGC, you can help foster and build a community of active audience members who are doing your brand engagement and word-of-mouth for you. Scrape and source user videos and images to create video collages and showcases every week/month. You could even team this with a giveaway for your most engaged followers thus encouraging even more UGC in the future. 
Unboxing Videos
Unboxing videos have taken the internet by storm over the past few years. There is something inherently satisfying about seeing a brand-new product unboxed. It taps into that hit we get when we open something new and are excited to use it. Alternatively, these videos are great ways to not only showcase a product but also provide social proof to potential customers of your service or product.
Customer Testimonials
A fantastic way of attracting new leads and business is to use existing customers to sell the brand for you. When you find an enthused and passionate customer, you have to take advantage of this feeling to sell the same experience to others. If you can get an existing customer to rave about your product or service in short videos, you will excite new customers about your brand. This is also a great way of showing your customer that you appreciate them and their custom. 
Web Series
This is the most laborious and time-consuming use of short-form video content but also one with the most potential. Web series can be difficult to conceptualise and produce but they are fun, unique and sets you apart from the competition. Make short, scripted videos that take place in your business or focus on the brand itself.
For example, if you're a cinema chain, you may want to post little film-centric and costumed videos before big releases. If you're a delivery company, you may want to do a funny mockumentary style series of interviews with fictional drivers and their day to day lives. The options are as great as you are creative.
Short-form video is perfect for all types of projects!
No matter what the aim for your business is – promoting a product, connecting with customers or sharing your service – high-quality and professionally edited short-form videos can do it all. Are you using short-form video content to build your brand in an enticing and dynamic way?