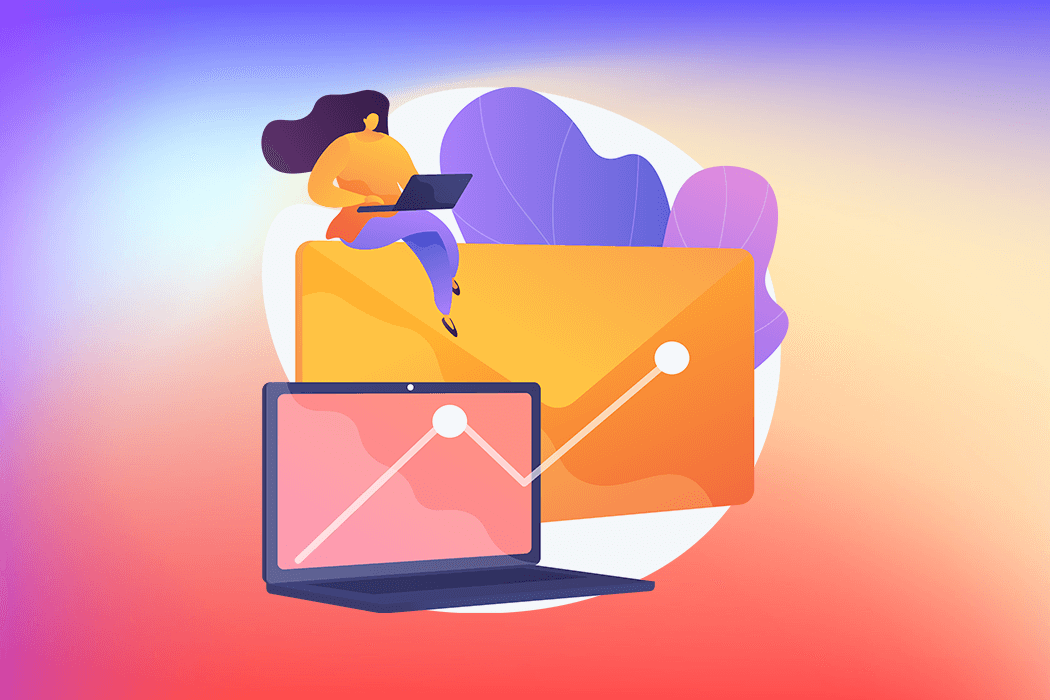 When it comes to digital marketing, you will be hard-pressed to find a more efficient and impactful channel than email marketing. 
To that end, we will be looking at some lesser-known tips and tricks you can employ to drive better email marketing results and an increase in your Return On Investment (ROI).
DO NOT USE A 'NO-REPLY' SENDER ADDRESS
The main reason for not using a 'no reply' address is the detachment it creates. A user is more likely to open and be receptive to an email that comes from a name or an actual person. If they spot an email that looks like it came through an automation process, then they will automatically ignore it as well. 
SIGN OF WITH AN E-SIGNATURE
Every single email that your brand or service sends should come with an email signature at the end. Even if your mail content is a newsletter or a more holistic press release, it pays massive dividends to sign your email as an individual rather than a company. In fact, a 2019 study found that 41% of marketers include a signature for branding, visibility and easier engagement. Again, this links to the idea of making an email seem like it was sent by an actual person, rather than a faceless company. The signature is a marker for attention. 
MAX OF 3 FONT TYPES 
Research has shown that less cluttered emails and ones with a clean regimented look are far more likely to be opened, read through and clicked on. It is for this reason that we recommend only using a max of three different font types in the copy of your email and never using sizes before 10-point or above 12-point. By keeping your font types to a minimum and a size at a considered stage, you ensure that your email is readable for all readers across a range of devices. 
STRUCTURE: MAIN MESSAGE AND CTA ABOVE THE FOLD
When we refer to above the fold, we are referring to the email copy that a reader will see before they have to scroll down; essentially, it is the first information a visitor will see when they open your email. You need to include the main message of the email and a Call-to-Action (CTA) above the fold to ensure that your message and goal is achieved and can be achieved instantly. 
In fact, using eye-tracking data the Neilsen Norman Group found that despite a growing scrolling behaviour due to social networks such as Instagram and Twitter, consumers spend 57% of their time viewing above the fold content. Make sure your message and CTAs are the attention grabbers as soon as an email is opened. 
PERSONALISED GREETING
If you open an email and it starts with 'Dear Customer' or 'Dear Member', are you more or less likely to carry on reading than if it directly named you? Personalised content is one of the only ways of enhancing the engagement rate of emails. There are many automation systems that can convert a mailing list and sheet into a personalisation process for your email greetings. This isn't as time consuming as it seems as the body of the email stays the same whilst an automated process uses your mailing list to plug in your customer's names. 
DOWN TO THE PIXEL
We also recommend keeping your email within the size parameters of 500 to 650 pixels wide. This is because if your email template is bigger than 650 pixels wide, it will not show up properly leading to users having to scroll both horizontally and vertically to view your email. And, if it falls below 500 pixels wide, you will be sending an email template that looks extremely unprofessional, thus damaging the user experience. 
MAKE SURE YOU INCLUDE YOUR LOGO 
Again, this may seem like we are stating the obvious but you need to make sure your brand/service's logo is clearly visible at the top of your email. This is because the logo is key to engagement and brand recall – a major aspect of marketing. In fact, a 2020 study by Red Sift found that brand recall increases by 18% after a five-second exposure to a logo in an email. What's even more telling is that the likelihood of purchase increases by 34% when a logo is in an email. So, remember, to always include your logo. 
YOUR OFFER IS YOUR SUBJECT 
Many marketers make the mistake of writing a generic subject line explaining what the email actually is. This is entirely the wrong thing to do. You need to make your offer in your subject line as in some cases this is the only thing a user will see, especially if they do not open your email. So, if you're a salon offering a discount for Valentine's Day, your subject should be 'Find out how you can get amazing salon discounts this Valentine's Day.' However, you must make sure the subject line remains simple and casual without feeling like you are bombarding readers with more information than they can handle. 
DESIGN SYNERGY BETWEEN EMAIL AND LANDING PAGE
Your email template design and brand's landing page need to have a synergy in their layout, tone and language. A user must not feel confused when they click through an email and come to your landing page. They must look like they work in tandem with each other or a user may think they've opened a spam email and block your address forever. By keeping your layout similar across your channels, you create customer trust and a stronger brand image.
TEST, TEST, TEST
This isn't a brand-new tip or but testing needs to be a part of every single email marketer's checklist. Even if it is a quick test where you send it to a friend or a colleague, you need to know how your email will look on a variety of platforms and devices. Also make sure to check your emails across different browsers as well. You don't want to send an email that doesn't display properly, as this only damages your brand's image and reputation. 
Email Marketing in Digital Marketing
Even as new tools and features pop up week to week for marketers to fold into their campaigns, email marketing still remains the most engaging and impactful form of marketing. This tried, tested and reliable marketing tool can really help you and your company get the most out of your customer base and build a trustworthy brand image.
Caliston's Digital Marketing team can help you devise an email marketing strategy to take your digital presence to the next level.