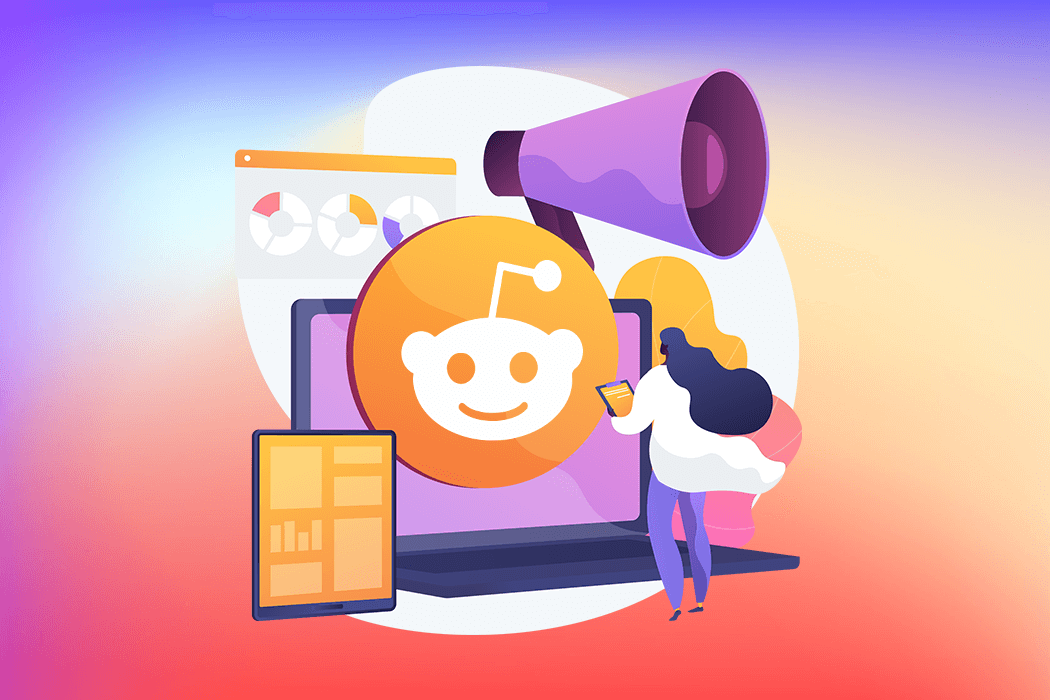 At the start of the year, Reddit endeavoured to launch an advertiser-targeted resource hub called 'Reddit Ads Formula'. This new portal provides marketers/merchants with guides and tips to monetise on the social networking platform. 
Why market on Reddit?
Reddit does not boast anything close to the millions of active users on platforms such as TikTok and Instagram. However, it can hold its head above the others in one aspect: engagement.
It is home to more than 100,000 disparate but distinctly engaged niche communities. These communities are trusted and curated corners of the platform. They are the go-to digital space for these particular consumers. 
If managed correctly, marketers can dial into the relevant subreddit/community to target their marketing campaigns, with the understanding that your most active consumers are on Reddit already.
Reddit's Marketing Metrics
With the in-company goal of making Reddit a marketable platform, the organisation released a Holiday 2021 report to help advertisers better plan their marketing campaigns. We will be breaking down the biggest takeaways from said report below:
85% of users who did holiday research on Reddit made a purchase based on their research. As you can see, the conversion rate on this platform is very high. Reddit users turn to the platform because they trust the niche and dedicated subreddits to provide them with the best advice on the web. 

The industries that users researched and then purchased from most on Reddit is as follows: 68% of users researched APPAREL like clothing and shoes, 64% of users researched ELECTRONICS like laptops and headphones, 50% of users researched ENTERTAINMENT like streaming services and movies, 55% of users researched GAMING like consoles and games, 56% of users researched HOME GOODS such as pillows and lighting. Reddit is not only home to underground products and brands. All the major consumer sectors are represented on the platform. Furthermore, users trust the information they see on Reddit.

64% of Reddit users say the platform helped them evaluate which product or brand is best as a gift purchase.
Holiday Reddit Consumer Trends
Reddit is useful all year-round as dedicated communities are hot or cold depending on the season. Knowing the community better will help you decide which season to focus your marketing efforts on. 
Thanksgiving usually sees a 20% increase in users visiting Cooking subreddits. 

Black Friday sees a 5-times increase in conversations surrounding shopping and gifting. 

Cyber Monday sees 58% of users using the platform to look for the best offers and vouchers. 

Christmas sees over 50,000 dedicated and engaged communities discussing the holiday and gifting.
How does Reddit want you to market?
The platform recommends a 4-step process to target potential customers. The process is split into Discovery, Consideration, Purchase and Last-Minute Shoppers stages: 
Step 1 Discovery:

First you must plan for the holiday season and begin to highlight your product in engaged and specific communities. Scrub the Reddit platform to find relevant communities that would be willing to give your brand/product a chance.

Step 2 Consideration:

Engage communities to understand them and build a rapport before you begin the push to actual purchases. 

Step 3 Purchase:

At the height of purchase season, as consumers make up their minds, begin to use the advertiser hub to push your ads and online shop posts to subreddits and communities.  

Step 4 Last Minute Shoppers:

Now that you have already pulled the bulk of your target audience, begin to drive awareness away from online stores and offer in-store alternatives and sales. Remember, last minute shoppers are looking to circumvent delivery times and collect in-store instead – it would be fruitful to concentrate on them in this final period. 
Reddit is a new and budding platform to advertise on. The site is moving away from controversies of the past and positioning itself as the home of engaged and dedicated online users. Understanding and targeting said communities, whilst armed with Reddit's holiday metrics and trends, can prove extremely beneficial for a brand/product.