News
September 16, 2021
TikTok and Shopify announce collaboration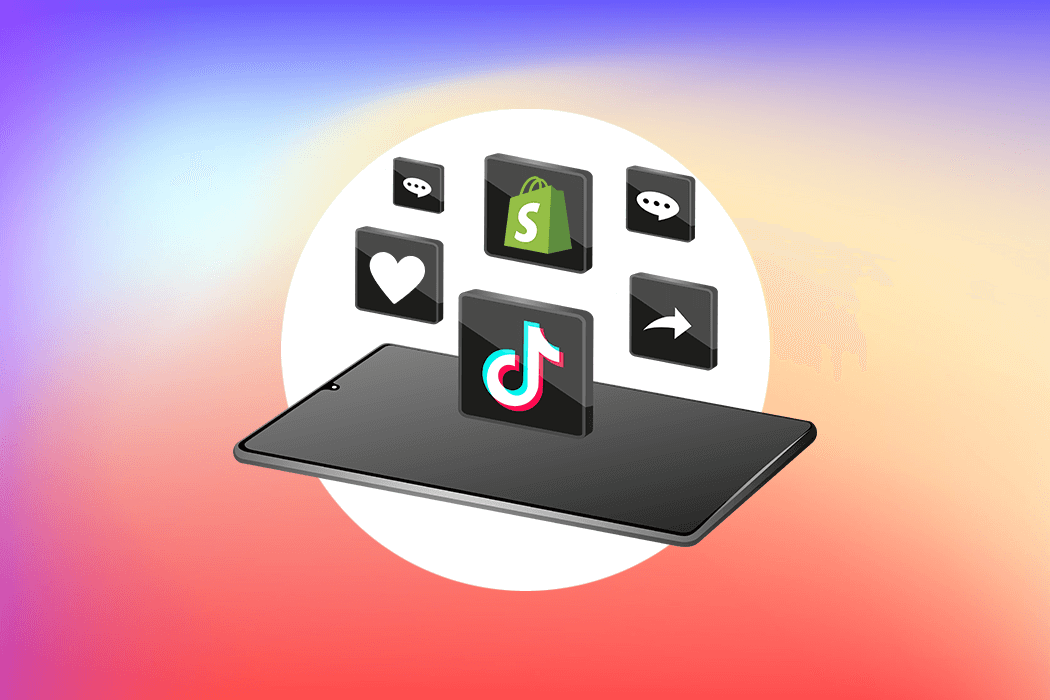 How will it work?
At the moment, you can set up a standard personal TikTok to use just like any other social media platform. You can also set up a merchant profile, referred to as a 'TikTok for Business' account, to advertise your product or brand.
With this partnership, a new shop tab will appear in TikTok merchant profiles. You will be able to link your Shopify page to your TikTok account.
After this, you will be able to display a whole shop section at the top of your in-app TikTok profile.
The feature will work in the same way as shoppable posts on Instagram or clickable advertising cards below YouTube videos. It will look like a gallery of the merchant's available items but will take you to the Shopify store with one simple click. 
In their announcement, Shopify said: "Shopify merchants with a TikTok For Business account will soon be able to add a shopping tab to their TikTok profiles and sync their product catalogues to create a mini-storefront that links directly to their online store for checkout."
TikTok E-Commerce Initiative
This collaboration is a larger part of TikTok's initiative to become a major player in the e-commerce game. It is no coincidence that the feature is very similar to Instagram's in-app shop options. 
Instagram's synergy with merchant websites and online stores has kept influencers and brands on the platform. TikTok wants to be able to offer the same thing so as not to prompt a mass exodus of users who may no longer see the monetary efficiency of the platform. 
Shopify: the real winners
The real winners here are Shopify. As more and more social media platforms see that they need to give popular users a way to monetise their audience, Shopify has positioned itself as the go-to online storefront. 
Collaborations like this have already been made with Instagram and Pinterest. And now Shopify users have one of the most popular social media platforms at their behest as well.
Other benefits for TikTok
Whilst Shopify are the real winners, that doesn't mean TikTok is losing out here. Au contraire. The video-based social networking platform will now get better insight into app activity and purchase behaviour. They will be able to identify active users who are ready and willing to be consumers and this will help the platform respond and build out better. 
For instance, with purchase metrics and conversion rates now available to be monitored. You can identify influencers easily, form partnerships and give the biggest names on the platform a reason to stay. 
Even if the e-commerce aspect of this partnership doesn't reach the heights as intended when conceived, they will still learn a lot about its' audience and what they ultimately see the platform as.  
In truth TikTok doesn't want to be the next Vine. Vine, the 6-second video platform, fell away as it could help very talented users from monetising short-form videos. These users are still popular and kicking to this day but have jumped shipped to other more hospitable platforms. TikTok wants to remain as one of these platforms and doesn't want to lose out to YouTube and Instagram.
For TikTok, this collaboration with Shopify is another way to realise their business potential and arm their most popular users with the tools to increase and maximise their online presence.