Social Media
October 20, 2021
TikTok shares Holiday Marketing Guide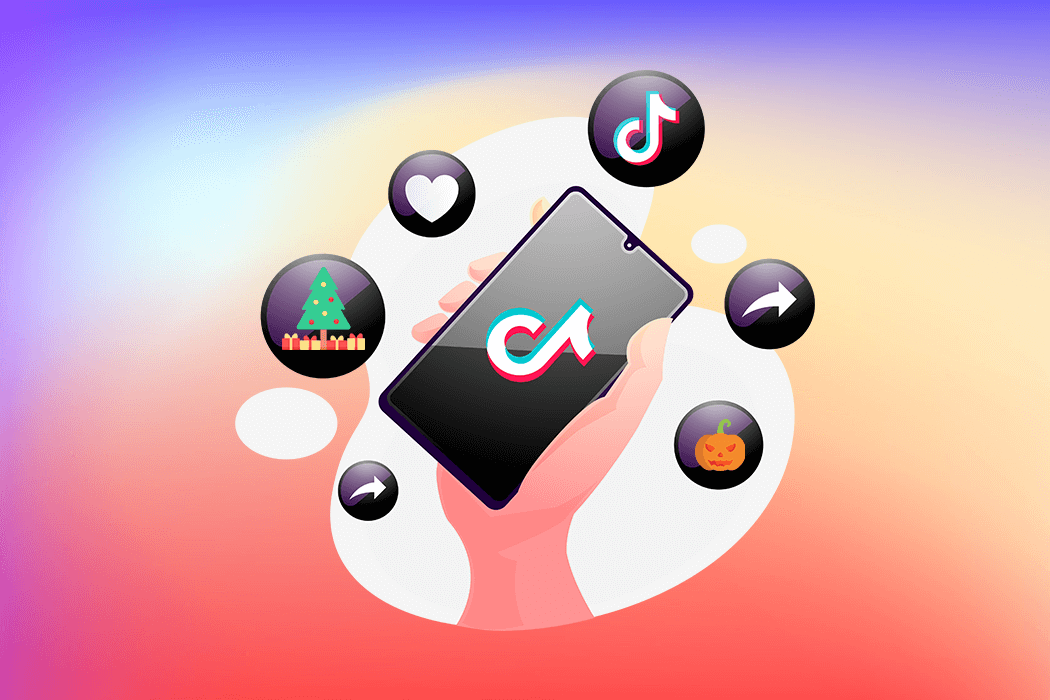 TikTok continues to see a lot of usage, with the video-based social media platform continuing to lead the app download charts on Android and iOS. It is a legitimate competitor for Instagram in terms of audience attention and relevance. In fact, TikTok beats Instagram when it comes to influence over younger user groups.
Now, TikTok has published its 2021 Holiday Marketing guide, which outlines key usage stats, important shopping dates and even a calendar overview to plan outreach.
We break down the biggest takeaways from the 2021 Holiday Marketing Guide below:
Product Discovery
39% of TikTokers say they discovered a product/brand on TikTok they didn't know about before. The social media platform is a great site for product discovery for users and, as you will see below, the conversion rate is high. 77% of TikTokers say that they have bought something they saw on TikTok.
These statistics show us that TikTok is fundamental when launching a brand/product and garnering an initial positive reaction. Put your best foot forward with a well-planned TikTok campaign.  
TikTok: A Gift Economy
Not only does TikTok aid in product discovery and keeps conversion rate high, but is also an inspiration point for users. 47% of TikTokers say that the platform is likely to inspire a gift idea this year. The video sharing platform is an opportunity for brands/products to enter the audience zeitgeist during the holiday season. If your marketing is neat and effective, you could see your product being gifted left, right and centre. TikTok users are also very engaged throughout the holiday season. 84% of TikTokers plan to shop online, with 2 out of 3 TikTokers planning to spend more than $200 on gifts this year.
Furthermore, TikTokers are active with gift searching throughout the year. They begin searching as early as June with 57% of TikTokers searching for gifts from June to October. 
TikTok Holiday Marketing Calendar
TikTok also detailed the most active holidays on the social platform: 
November 19

th

is when Holiday Shopping Season begins

November 26

th

is for Black Friday sales

November 27

th

is Small Business Saturday 

November 29

th

is Cyber Monday sales

December 21

st

is the Last Shipping Date before Christmas

December 26

th

to 31

st

is Postseason Sales and Gift Card Shopping

January 1

st

is New Year's Day and the month of Jan is New Year's Sales and Resolution-based sales. 
TikTok Niche Holiday Marketing Calendar
The holiday marketing guide also states that marketers should not forget about niche holidays as they are great opportunities for brands to stand out and take centre stage whilst other brands focus on bigger holidays. In fact, 70% of TikTokers notice brands celebrating niche holidays and engage as a result. These holidays include: 
October 31

st

for Halloween

November 1

st

and 2

nd

of Dia de los Muertos (Day of the Dead) 

November 4

th

for Diwali

November 30

th

for Giving Tuesday

December 23

rd

for Festivus 

December 26

th

to Jan 1

st

for Kwanzaa. 
TikTok stated they will be providing more insight and tips over the next few weeks regarding holiday sales and marketing strategies. Follow and keep an eye on our blog for more updates on holiday trends and marketing tips.