News
October 11, 2018
The Dentistry Awards 2018 Finalists – Best Website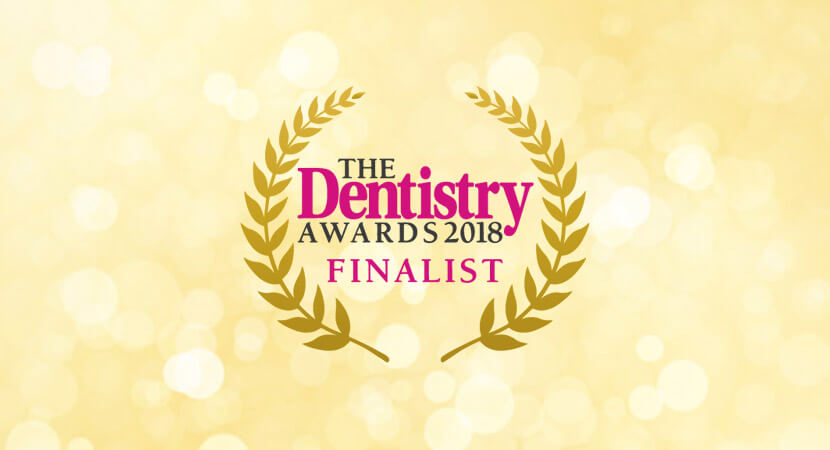 We are absolutely thrilled to announce that we have been selected as finalists for the Best Website in The Dentistry Awards 2018!
The Dentistry Awards is the UK's largest and most prestigious dental awards ceremony to formally recognize the very best in dentistry throughout the UK and Ireland.
The Awards will be presented by FMC, the leader in UK dental communications. The FMC has 20 years of expertise in dental communications which makes it one of the most known and trusted brands in this field. The ceremony took place on the 23rd of November in the dazzling Athena, a venue which back in the day used to be an extravagant cinema, located in Leicester. The judging panel, formed by qualified dental professionals and specialists in the industry decided the winners on the Friday ceremony. The event brought the best of UK dentistry together by recognising high-quality dental practices, as well as the teams and individuals who helped in bringing excellence to these businesses.
We are incredibly honoured to be finalists in the Best Website category for our client The Neem Tree. Receiving recognition at this level for all the work and effort both teams put in is exceptional.
Neem Tree's philosophy is centred on the idea that the customer's satisfaction is the strategic focal point. Therefore the customer experience has been designed for those that feel anxious about going to the dentist. From calming scents to walls painted in natural colours, no expense is spared to make the client feel comfortable. We tried to infuse this business ethos in the online presence, creating a website that will make all visitors feel at peace from the moment they land on it. We know that going to the dentist can be a daunting experience. Our colour palette includes rich earthy tones and soft lighting which induces a sense of calmness.
We created a website that is not just aesthetically pleasing but also improves the experience of going to the dentist and is commercial enough to drive the business. We are extremely proud of our hard work being acknowledged at such level.