Social Media
December 18, 2019
Crunchbase: The New Business Social Network Threatening LinkedIn Dominance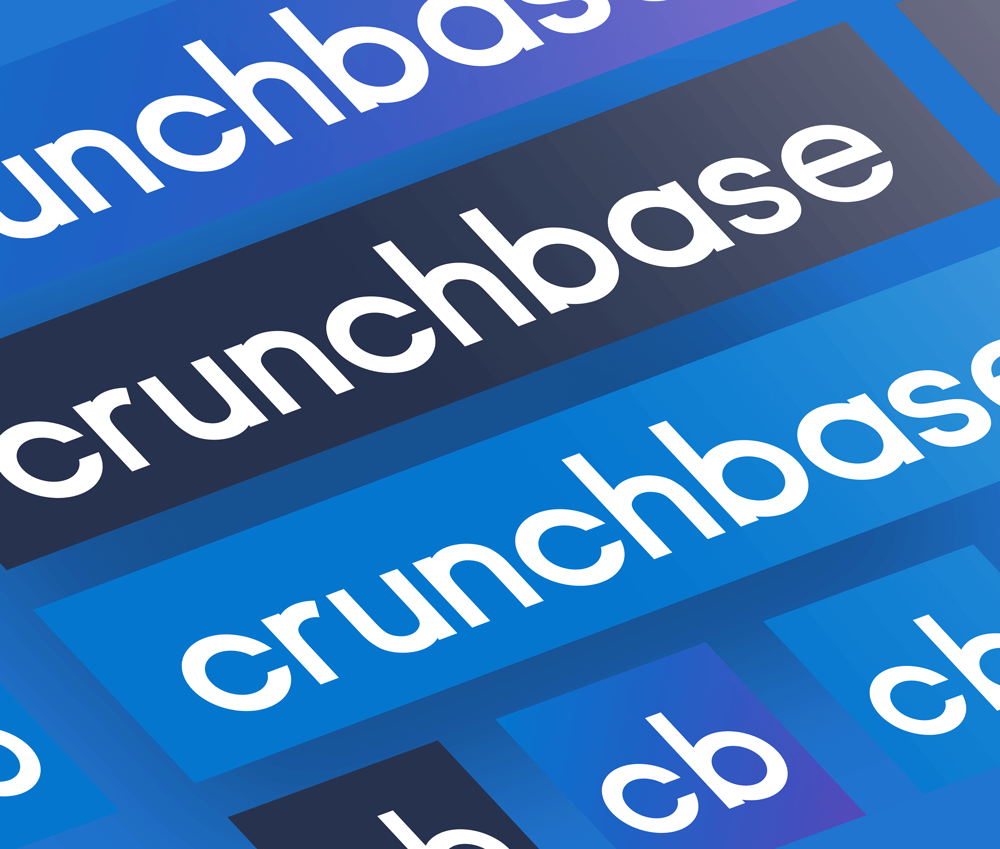 Humble beginnings
Crunchbase is the brainchild of Michael Arrington, founder & former co-editor of TechCrunch. It was originally created as a simple database of start-up companies covered by the TechCrunch technology blog over the years. The company belonged to TechCrunch from it's inception in 2007 and for the following 8 years, despite being acquired by AOL in 2010.
Whilst the website built a solid database, added user input and a number of new features, it really stayed low key for a number of years. This ended when it finally broke away from AOL and became an independent company, attracting significant investment in 2017.
Increased online presence
It was around the same time that Crunchbase established itself in Google and other search engines, gaining top positions for relevant searches though organic SEO. This led to the site increasing it's traffic rapidly and gaining more prominence in the investment world. The rise of the fintech industry, as well as Artificial Intelligence, Robotics and other interesting "disruptive" start-ups, fueled the website's growth to new heights in 2019.
Using the investment and new direction the company has introduced a host of new features such as 'Crunchbase Pro', as well as the 'Marketplace' boosting functionality for potential investors.
Crunchbase goes social
The final change came only a few days ago, when Crunchbase launched what is now a fully fledged social media network. Whilst still in very early stages, it seems that the structure and function is centered around investment news which come to your 'Home' page by following certain companies or sectors.
Whilst user profiles with dedicated pages have just been introduced, the future looks like there will be user participation and potential communication in the future. Crunchbase is now also offering company verification via email, a move that aims to control the updating of data from reliable sources and minimises SPAM.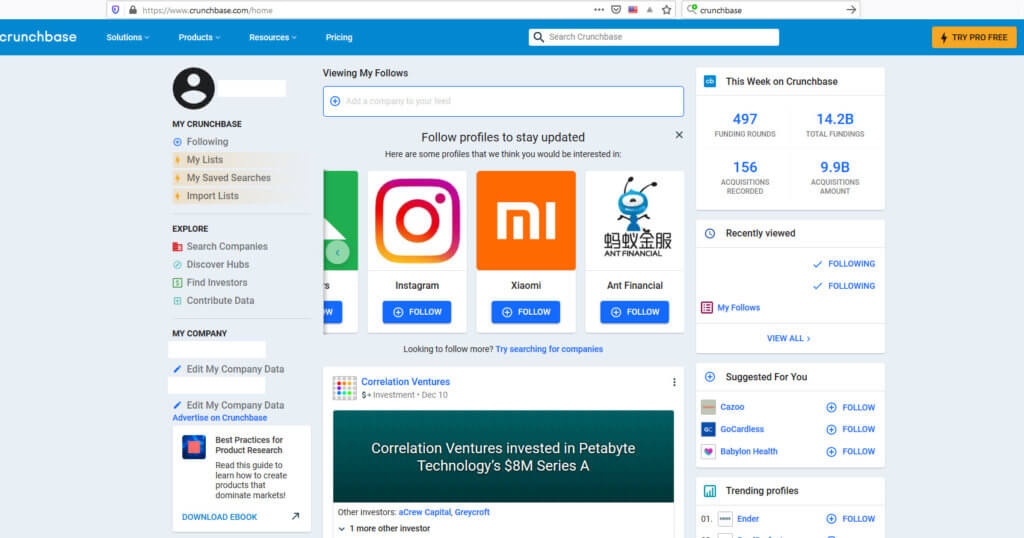 Advertising opportunities
Like many other features, advertising is still in early stages with banners, newsletters and other site features the main offerings. We can forecast the advertising features of Crunchbase growing in size and scope in the next 12 months and the site establishing itself in the social niche of business investment, mergers and acquisitions and potentially crowdfunding.
Available ad media (mobile compatible):
Display Media: Banners of sizes 728×90 / 300×600 / 300×250 for brand awareness across all devices
Newsletter: Exclusive weekly or monthly coverage
Native: Package containing website banner ads plus newsletter coverage for a day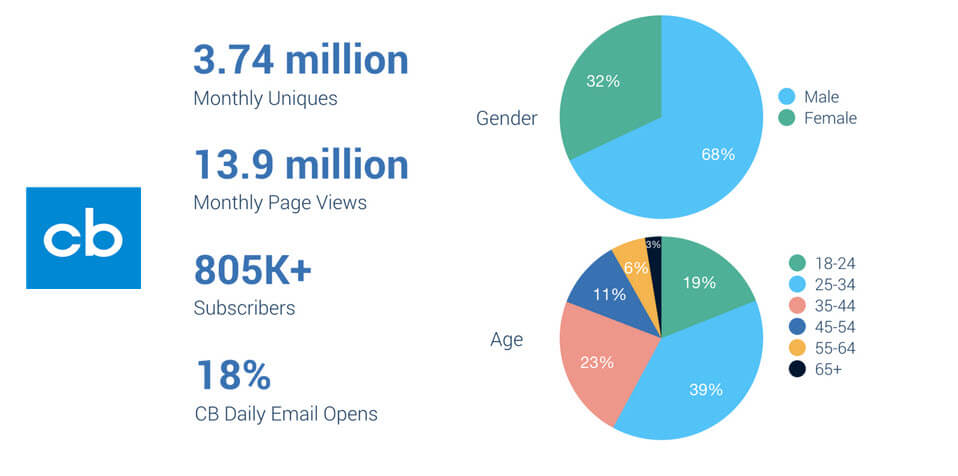 What's next?
The website and now network has all the potential to do well in the financial and business space. Firstly it needs to establish itself as the go-to website for investment opportunities, beating AngeList, F6S, XING and subsequently LinkedIn. The latter is not seen as a direct competitor in this space yet, but could make a late move as market leader of the social business sector.
Crowdfunding is close to what Crunchbase does. Many of the startups featured have gone through a variety of stages of funding. If the company does not decide to get directly involved, it can work as a catalyst developing scores for new projects and selling data.
Crunchbase could start connecting the dots between companies and how they associate, to increase the investment information available. This could later become a new product for B2B marketing.
Sometime in the future, the company could also challenge LinkedIn to the top spot of business networking and job hunting. After all, apart from company profiles, Crunchbase has also a rich collection of individual professional profiles that can be used for head hunting, in some very competitive and fast growing industries.
The future looks bright for Crunchbase. Watch this space for more opportunities as they develop…