Social Media
April 21, 2020
Caliston MD on BBC News not so long ago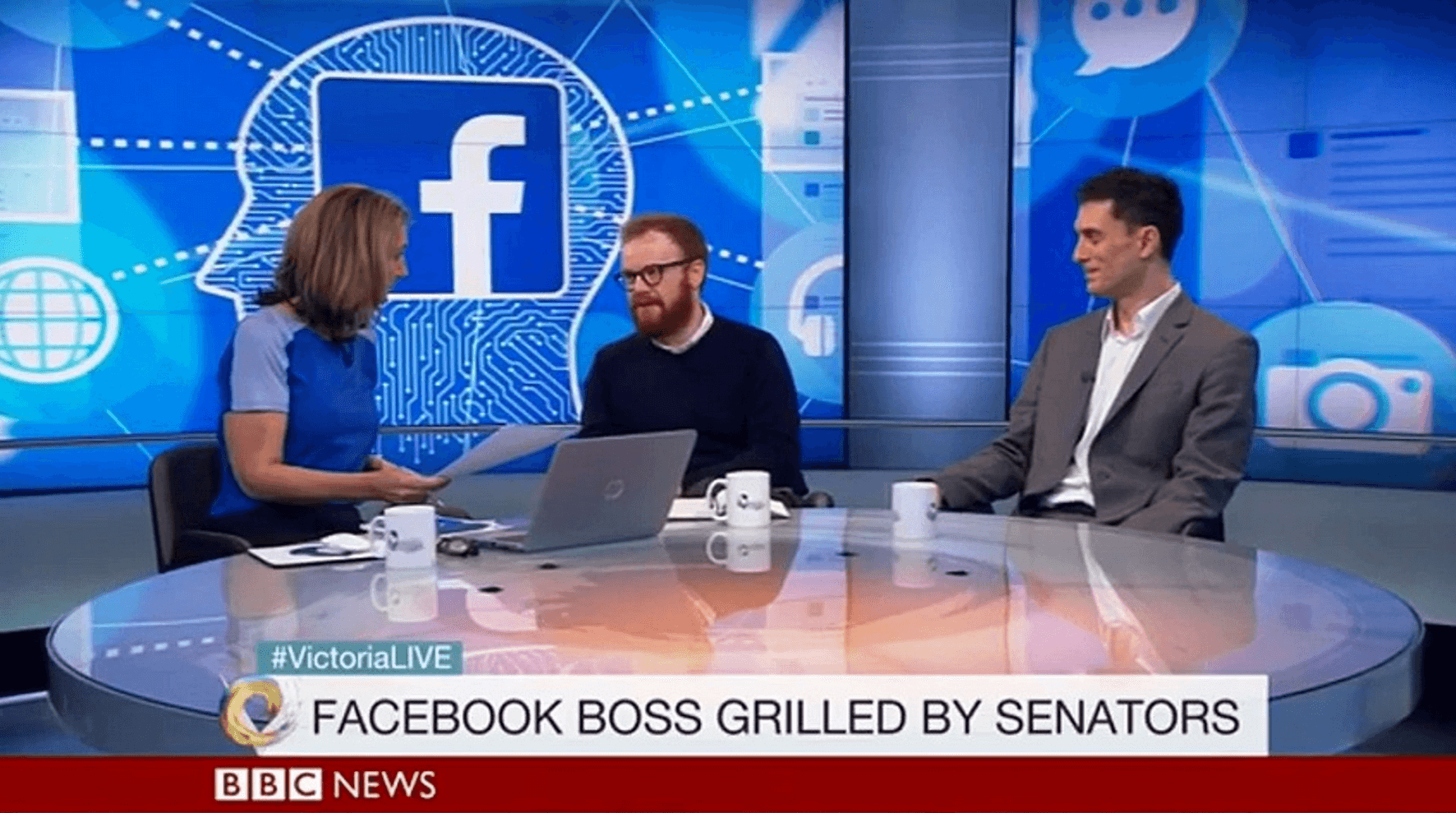 Kostas Alekoglu, Managing Director of London-based marketing organisation Caliston, appeared on BBC News on the 12th of April 2018 talking about the Facebook data breach scandal and privacy issues online.
The panel was hosted by Victoria Derbyshire and included Louise Haughton and Matthew Rice of the Open Rights Group. The subject of discussion was data misuse by organisations such as Facebook and other multinationals in Silicon Valley and beyond.
Whilst the scandal did not have a great impact on user numbers for Facebook at the time, it did dent the user's trust in the social network, especially when it comes to sharing their personal data.
Data Protection
It was predicted that data protection will eventually fall into the hands of regulators as social media companies are asking for improved guidelines and have failed themselves to adequately safeguard their communities to date.
Watch the video for the whole segment on Facebook being grilled by senators. Never has been data protection and website security more relevant than now.