Analytics
October 3, 2023
How To Use Google Analytics To Understand Your Business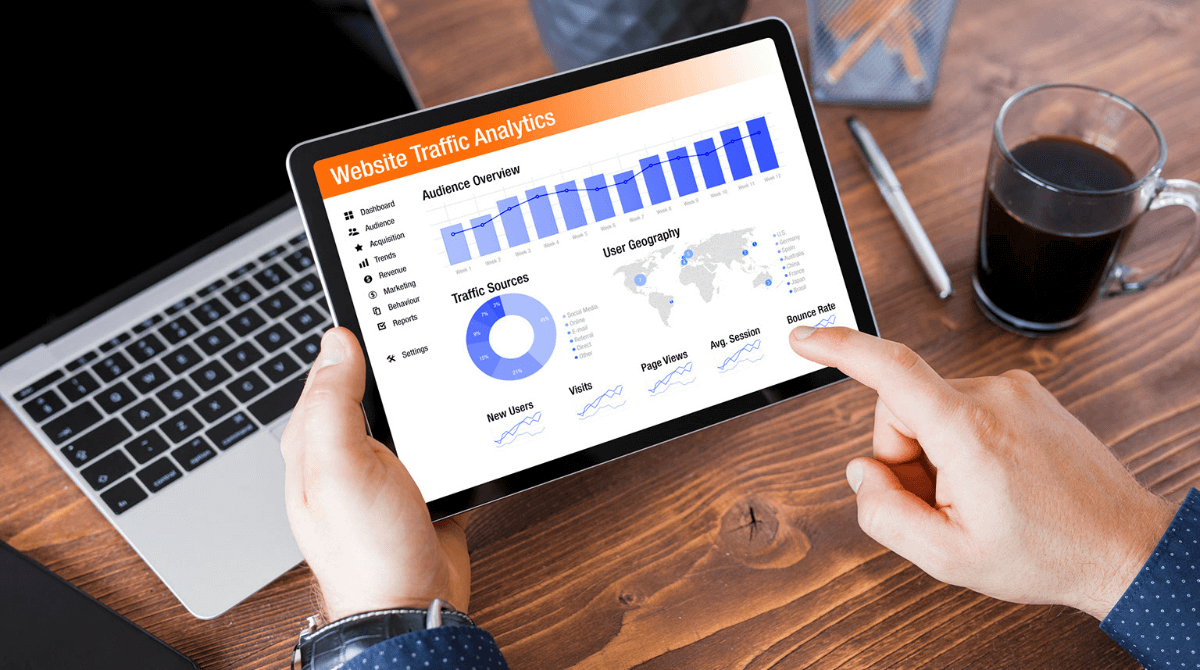 While it may seem intimidating at first, understanding how to use Google Analytics can unlock tremendous insight into how well your business is performing online. Especially if the majority of your business is acquired online, understanding Google Analytics means understanding your business. Let's look at how to make the most out of this tool.
Setting Up Your Account
The first step in using Google Analytics is setting up an account. Signing up is free and relatively straightforward – all you need is a Gmail address. Once your account has been created, you will be asked to add tracking codes to your website so that data can begin flowing into your dashboard. This should be done by someone who understands HTML coding and web development principles; if no one in your organization has these skills, then it may be best to hire an outside specialist for this task.
Note that all new accounts are now created on the new G4 platform.
Measuring Website Performance
Once everything has been set up properly, you can begin measuring the performance of your website using Google Analytics. You can track things like visitor count and demographics, referral sources (where visitors are coming from), user engagement (how long people spend on each page), and more – all from within the same dashboard. This kind of real-time data is invaluable for making informed decisions about where to focus time and resources for maximum impact on ROI.
Using Google Analytics To Uncover Insights
Google Analytics also allows users to identify trends over time that may not be obvious on their own. By looking at historical data and analyzing it alongside current information, businesses can uncover insights that they would not have seen otherwise – such as which sources are driving the most revenue or why certain pages are performing better than others. With this kind of insight at hand, businesses can make data-driven decisions that improve their bottom line over time.
To Summarise
Google Analytics is an essential tool for any business that wants to understand its performance online – both now and over time – and make data-driven decisions based on those findings. With powerful features like tracking codes and trend analysis available at no cost whatsoever, there really isn't any excuse not to use it.
Whether you manage the analytics yourself or hire someone else to do it for you, having access to real-time data about your website's performance is invaluable for making informed decisions about where to focus resources for maximum ROI in the future. What are you waiting for? Get started with Google Analytics today.