SEO
April 12, 2022
7 reasons your website is not showing up on Google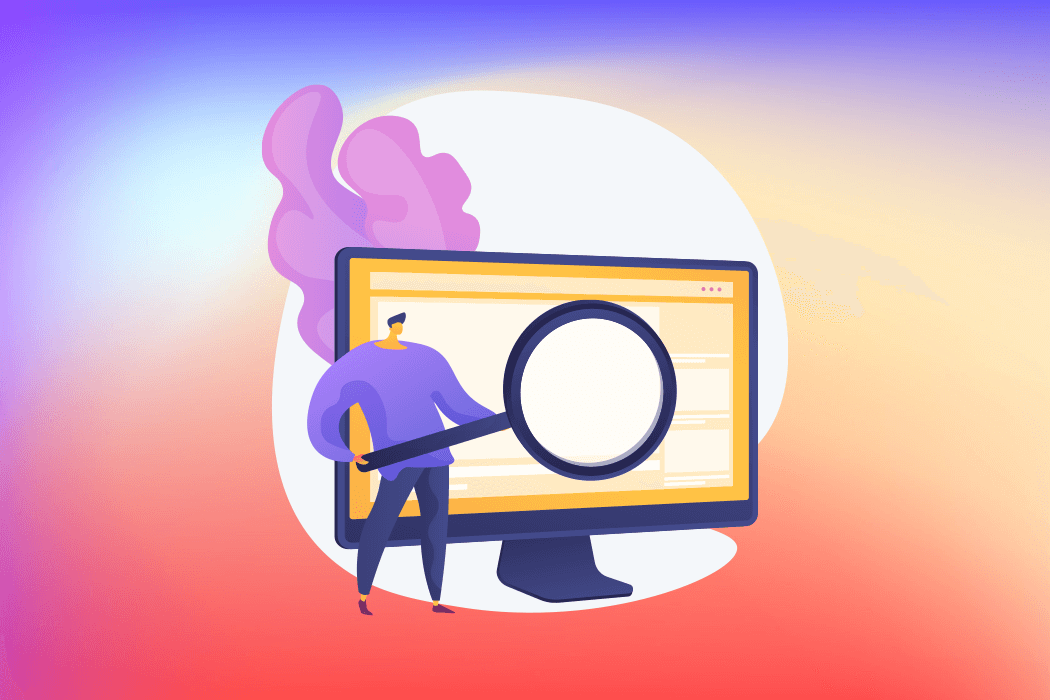 It can be really frustrating for businesses and brands to spend time, money and effort on content and strategy only for your page to be ignored by Google! And you simply must be on Google because over 75% of people don't click past the first page of search results!
It's even more annoying when you don't know why your website isn't showing up on Google but worry no longer as we have the answers – as well as a couple of quick fixes. We'll break down why your website isn't showing up on Google and how you can make sure it does next time!
Why is my website not showing on Google?
There are a number of reasons why your website is not showing on Google or why it is ranked so low that it struggles to get to the top pages. They include:
Your Website isn't optimised for search
If your website isn't showing up on Google, chances are that you need to readdress your Search Engine Optimisation (SEO) strategy. Google takes into account hundreds of different variables when ranking a site. SEO helps to make sure many of these variables are at the top of their potential.
You need to conduct regular SEO audits of your website to see how it is doing with search engines. These audits will show you where you need to improve. Usually, this includes improving site load speed, cleaning up technical SEO, improving user experience (UX), adding target keywords to pages and quality content that answers search queries directly.
If you are unsure of what SEO is, this is where a digital marketing agency can offer its services to manage to maintain your digital presence with informed expertise and experience,
Your Website Is Not Indexed
Sites that have yet to be indexed by Google will not show up in search results. Sites are indexed by Google bots but if your site is new then it may take several weeks for Google to index your site and for that change to be reflected in search results.
Google indexes sites that have lots of high-quality inbound links and backlinks as these sites rank highly in search results. You must build up authority for your domain so don't expect instant results.
If you are running an old website, make sure your site is not using 'no index' tags as this will prevent bits from finding your site and indexing them.
To start the indexing process yourself, set up an account on Google Search Console, where you can direct Google to your sitemap.xml and request an indexation. Google doesn't guarantee indexing through this, especially if your site is still new, but it is worth a shot.
Your Site's User Experience (UX) Is Poor
Search engines rank websites with valuable content and a great user experience highly. If your website's navigation and content is poor, you simply have no chance of ranking highly in search results. This is because if a user doesn't have a good experience, they will back out quickly. This then informs Google that your site didn't appeal to a visitor and your ranking drops. The more this happens, the lower you will fall.
You must ensure your landing page, UX and content are laid out in such a way that you can reduce the bounce rate, engage every visitor and ensure you rank higher in search results.
Your Website Has A Penalty
Google penalties can also stop your site from ranking in Google search. These penalties can be issued if your site doesn't meet Google's quality guidelines and standards and could result in the temporary or permanent removal of your website.
Google can penalise you in three ways. Deindexing as mentioned earlier on in the post. Penalisation where your domain still exists but it can't be found with direct search. And sandboxing, where your site is dropped to the bottom of search results and traffic drops suddenly.
You should be able to check your penalty status on your Google Search Console account. If your website is penalised, you need to check Google's guidelines and updates and make sure your site is meeting them. After you troubleshoot this, you can submit your site to Google for reconsideration.
Are You Taking Into Account 'Search Intent'?
Google also ranks using something called search intent. This is your site's ability to supply searchers with what they want and expect to see. For example, if you are searching for the best personal trainers in London, you will want an article with a list of the best personal trainers in London. If your page is only focused on one personal trainer then it won't even show up because it is not fulfilling the searcher's request.
Your Keywords Are Too Common
Keyword targeting is also key to how and if you show up in Google search results. If your business is in a highly competitive industry, it is detrimental to try and target common keywords that bigger and highly-competitive brands already have leverage over. If you target the same keywords as them, they will get all the attention and you will be left by the wayside.
To turn the tide, opt for long-tail target keywords and more specific phrases that will direct your target audience to your brand/business as opposed to the louder and more common brands. Long-tail keywords have lower search volumes but they are less competitive so you have a better chance of ranking at the top here. You can use Google's Keyword Planner to identify long-tail keywords.
You Don't Have Enough Backlinks
As you have probably gathered, ranking on Google is all about proving your worth. Backlinks is one of the main ways Google does this. If you are unaware, backlinks are links from unique websites to one of your pages. This tells Google that other sites see your page as a trusted authority and Google will follow suit.
You can use ahrefs free backlinks checker to see how many times you have been backlinked to.
Take charge of your website's ranking!
Ranking in Google is an ongoing and evolving process. You have to keep an eye on Google algorithm updates as one change can change your whole SEO/ranking strategy. However, as a foundational start to ranking highly, one must build authority, backlinks and consistency in user experience.
Caliston can help you rank higher!
Caliston Digital's SEO services have helped many businesses and brands to rank at the top of search results and add to online revenue.
Our website whiz kids and SEO specialists can audit your site and implement SEO solutions, design changes and content updates to help drive better Google results.
Want to inform your online presence with over 15 years of digital marketing and SEO experience? The team at Caliston Digital is here for you!