SEO
March 18, 2021
5 Top SEO Tips To Increase Organic Traffic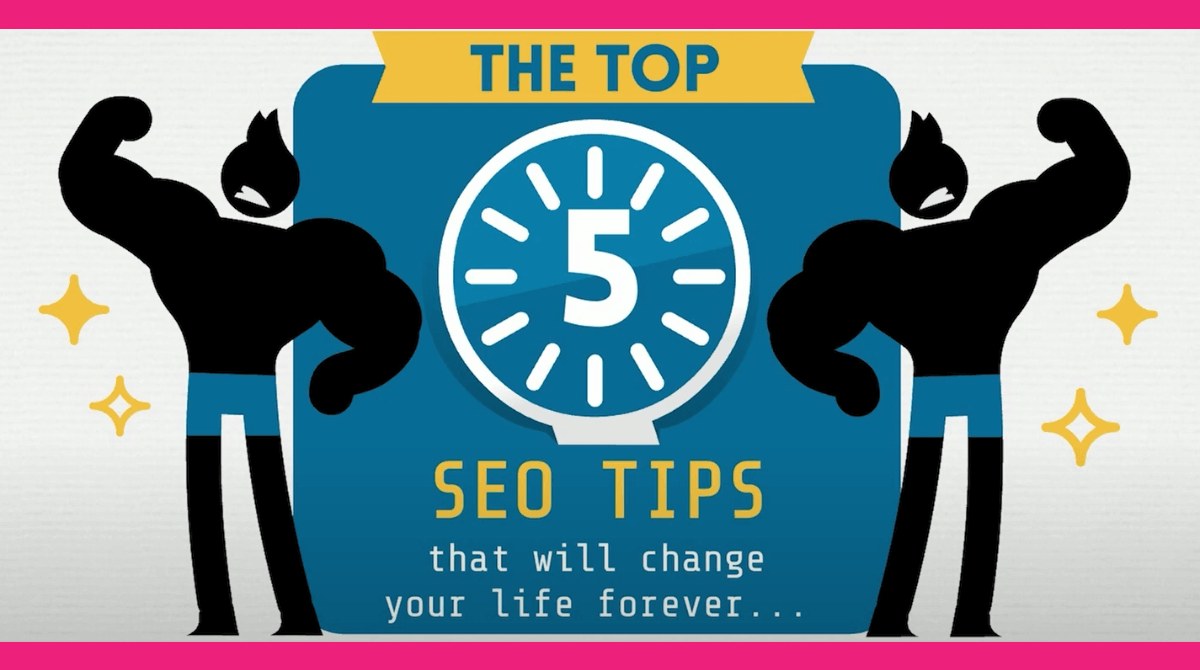 SEO at its basic core can seem more elaborate and mysterious than it really is. It is more focus & time-driven than it is complicated. So trying to help small businesses, we have put together a list of 5 top SEO tips to help you increase your organic traffic:
1️⃣ Content
Rich, unique and exciting content for users is what great SEO is all about. If you can offer content to your users that nobody else has, then you can have their attention and engagement. The higher your content appears in Google search results, the more attention it will receive. This in turn will increase sales and enquiries.
Inspiration for good content can come from a variety of sources. Using customer feedback to build content is one of the most successful techniques but also suppliers, competitors and even the academic world can offer ideas as to what type of content to create, to add the most value and attract the most attention.
2️⃣ Backlinks
You can never have enough high-quality links. Authority is the most important factor in SEO. The combination of great content and highly authoritative link sources guarantees SEO success.
Inspiration for good backlinks can originate in a variety of places. The more creative you get, the better links you can find. It is perhaps the most creative process in SEO and one of the hardest ones. Googles regulations around links are very strict, so the emphasis has to always be on quality.
Unfortunately, there is not enough space here to properly analyse backlinks, however, it is certain that without them it is impossible to achieve any significant results.
3️⃣ SEO-Friendly URLs
Creating, organising and maintaining a healthy internal linking structure is good for any website. SEO-friendly URLs help one step further to improve search engine ranking and enable the user to better understand the context of a page, by simply reading the URL.
Ideally, search engine friendly URLs would be short and highly descriptive of the type of content they have. They would ideally have words such as "a", "the" deprecated and should generally be shortened so they are more functional. Short, structured and descriptive URLs are exactly what search engines are looking for.
4️⃣ Dynamic Websites
A dynamic website enables you to display 'static' content such as text and images but also allows for other content to be gathered and displayed in real-time. An example of this could be an Instagram or Twitter feed appearing on a website.
Connecting to API's is only one part of a dynamic website. A website in a dynamic format can use a number of different data sources to display. That can help the user as they navigate. Examples of this are real-time sales or reviews on e-commerce websites. Dynamic features enable a website to react to the user. Reactions can be based on a variety of factors such as general browsing behaviour, the time of day, and user patterns of visits to certain products or services.
So the benefits of dynamic websites far outweigh any shortcomings as they enable businesses to offer more complex web experiences that help the user's buying process.
5️⃣ Meta tags
Meta tags can influence up to 10% of the algorithm so they are very powerful and very important for SEO. They help users to navigate to the correct pages when they are searching. Clickthrough rate in SEO represents the percentage of total users that saw a search engine result divided by the users that actually clicked on it. Meta tags also help search engines categorise results faster and better, raising overall quality.
Well-written meta tags evolve and change over time. Beware of professionals or agencies that look at meta tags as a one-off task. Trends online change fast, sometimes even the way we call things. Keeping your meta tags relevant is vital for good search engine optimisation.
Watch The Full Video