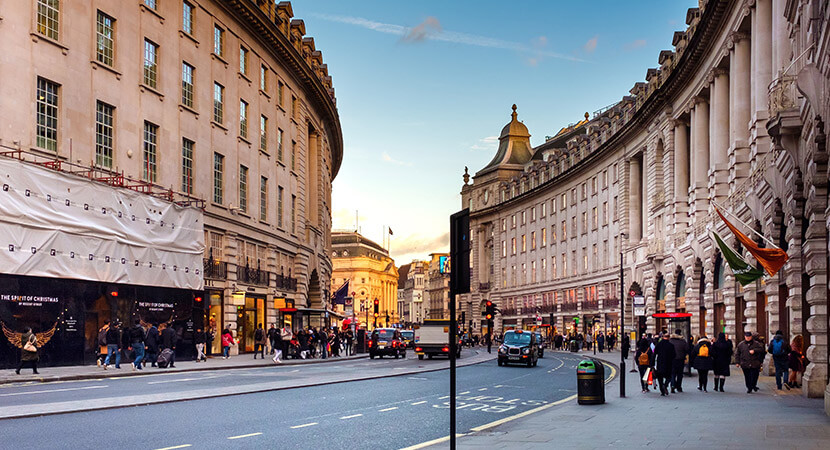 With the rise of online giants, such as Amazon, high-street chains have suffered immensely. In 2018, alone, we witnessed branch closures from House of Fraser, Mothercare, New Look, Carphone Warehouse and Marks and Spencer's. Under the pressure of online retail, Toys r Us and Maplin have both collapsed into administration. Meanwhile, Amazon has seen shares rise consistently, culminating in a new 3% spike across July. It would seem the tides of internet shopping can't be stopped and so, as the waters rise, the question becomes, 'can high-street retailers learn to swim?'
Public commercial use of the Internet began in mid-1989. It's development as the foremost shopping medium has been slow. However, 29 years later, 51% of Americans (the most bountiful online market spenders) claim to prefer shopping online, with a further 80% claiming they had made a purchase within the last 30 days (according to a study by BigEcommerce). Needless to say, the battle for the consumer is being fought and, with each passing year, a new territory lost to the encroaching e-commerce brands.
E-Commerce
Paul Martin, head of UK retail at KPMG, says: "With the overall market not growing, it is all about market share, and 20% of that market is held by online players. If you don't have the right online offering, again, you will struggle." The move to enabled-ecommerce has been slow for brands, our own CEO and digital marketing expert Kostas Alekoglu states that, "many retailers delayed hiring professionals to drive the web offering or failed to appropriate the right funds for web development and website promotion." In the absence of customer appeasement, both Google, Amazon and eBay have rushed in to fill the void, with the latter offering same-day delivery on over 20 million items. So what steps can be taken on an online-basis to solve this problem?
Online shopping
The conveniences of online shopping should be obvious to businesses, high-street or not; shoppers can enjoy faster browsing, a wider selection of items, off-brand alternatives and cheaper prices. The aspect that is often overlooked, relates to the broader digital strategy that often accompanies an e-commerce company. This comes largely with the territory; Amazon built its entire business in the virtual space. Quite opposite to high-street retailers, Amazon's expansion has been from the internet outwards.
The company's proficiency with SEO (Search-Engine Optimisation) has been commonly ignored as a key aspect of their rise to power. Alekoglu states that "mainstream brands continue to ignore SEO (Search-Engine Optimisation). Amazon could still be earning upwards 20% of its total revenue from Google SEO." In addition to SEO, SMM (social media management) can be considered amongst the channels that have been overlooked, "companies continue to fail to understand social media and its role in shaping customer perception and consumer trust."
What next?
The first steps that must be taken towards catching up relate to ease-of-use. Simply put, Amazon provides a more convenient format for purchases than any individual high-street brand. Failure to compete in terms of UX, cross and up-selling, availability and delivery will ultimately result in lost profits. Toys r Us and Maplin must, unfortunately, be considered amongst those companies that were unable to integrate online and offline databases. If the reasons for their collapses are to be believed, then we are soon to see more of the same. Companies without a comprehensive marketing strategy to support offline operations. Two facets of one business that are kept separate.
This is the omen we have been dealt, for every high-street chain that has collapsed there is a team of marketers behind the scenes who were unable to engage online and if you do not exist online, you might not exist at all.