Design
September 6, 2021
Whatsapp: All the changes coming soon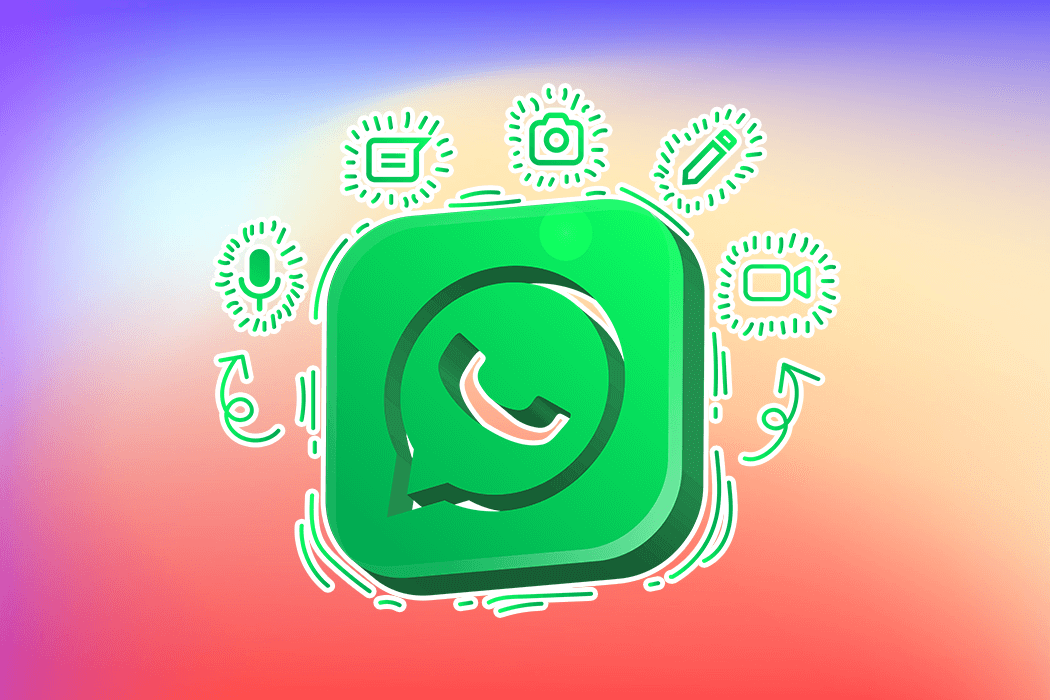 There are a variety of small and big changes coming to Whatsapp messenger soon. We will be breaking down the aesthetic and software changes below, as well a peculiar U-turn from parent company Facebook.
Disappearing Messages
What started off as a niche feature via Snapchat, has become a standard on social media platforms: disappearing messages. This feature was mimicked by Instagram for its' story feature, by Twitter for its' short-lived Fleets feature and even by Whatsapp for its' story-like tab.
Now, Whatsapp is testing a new option for chat messages that disappear after a certain amount of time has passed. At the moment, testers have found an option that makes messages in a selected chat auto-delete after 90 days.
There is also coding that suggests the feature could also auto-delete messages after 24 hours if specified. These changes are already in their Beta stage and could be coming to updates very soon.
This disappearing feature aims to increase the privacy and security of Whatsapp: a cornerstone of the app's promise. It is also providing its user base with tools that can help them nail their messaging. 
For instance, some merchants and brands use Whatsapp for Broadcast messages and notifications. With this you can have timed announcements that work in tandem with sales and deadlines. 
iOS and Android Whatsapp synergy
Finally, the ability to transfer chat history between iOS and Android devices will be added. Previously, users would lose all their chat history if they decided to take the plunge and switch operating systems. With this small change, Whatsapp gives more options to its user base with the trust that their data and memories won't be thrown away due to logistical obstacles. 
Whatsapp One Tap Pay
Perhaps the biggest and most innovative change coming to Whatsapp is the new payment shortcut. Testers have found that a new payment option is beginning to appear on the chat bar. The shortcut, which appears between the camera and attachment options in the 'Type a Message' window, allows users to quickly send money to other users.
Whilst the current application of the feature may be to help friendship groups to easily send money and pay for bills, one could see this eventually be used as a pseudo-shopify tap that allows merchants to monetise a Whatsapp consumer base.
Aesthetic Changes
Whatsapp is changing the tone and colour of the app from a dark green to a lighter green. This change has been made with the hope that the light and dark mode will be easier on the eye, whilst still being manageable to read. 
Facebook has also, finally, added back creation dates. Long ago, Whatsapp used to include the date a chat or group was created in the description. Facebook, the parent company, quietly removed this in a previous update but did not provide a reason. Now testers have found coding to suggest that the feature is back, although we have yet to find out why it was removed in the first place. 
Whatsapp Vacation Mode
The platform is also testing a 'Holiday/Vacation Mode'. Whatsapp, and social media platforms in general, have done research and found that users have a very hard time clocking out of their digital life when they go on holiday. This is called FOMO aka 'Fear of Missing Out'.
This new 'Vacation Mode' was made with the mental wellbeing of these users in mind. It will make it easier for users to archive and tuck away conversations for a select amount of time, whilst still retaining the core messaging features of the app. 
Making the platform more flexible and adaptable will only keep the user base on the platform for longer, rather than forcing them off due to constant notification bombardment.
Whatsapp isn't just a messaging service. If used correctly and in tandem with a dedicated group of consumers, it can be highly beneficial for brands/products. And with the aforementioned changes coming to the application, the service could prove to be fruitful for organisations looking for another avenue for monetisation.