Analytics
January 28, 2022
9 ways to encourage & source user generated content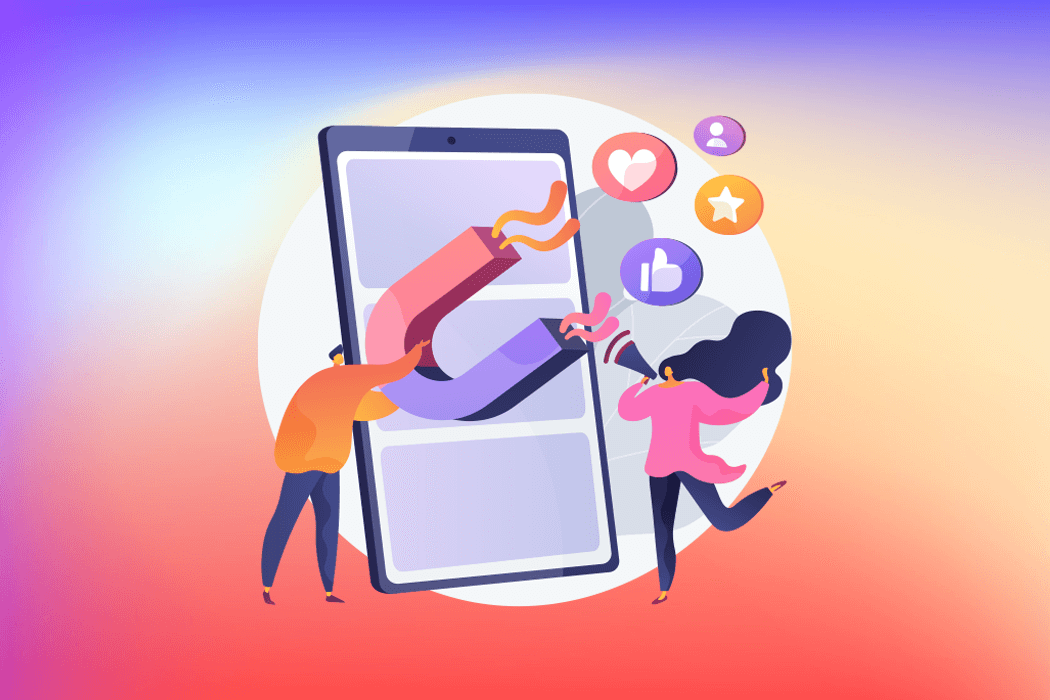 Creating content for your brand's online presence is so important because it helps with engagement, conversion and lead increase. However, it can be time-consuming and counterproductive to spend all your time making content when you can simply turn to User Generated Content – a method of getting high-quality content at little to no cost.
Are you seeing as much User Generated Content (UGC) as you want? The power, capability and reach of UGC is abundant. It is cost-effective, builds community, generates traffic, increases positive public perception of your brand and forms trust between brand and consumer. For any ecommerce initiative, UGC needs to be a part of the marketing strategy and online presence. 
Encouraging and sourcing UGC isn't as easy as it is to say but there are a few fundamentals you can subscribe to in order to generate more UGC. Below are some ways your brand/service can encourage and source more User Generated Content to use on your social media and website.
The most common and go-to way of encouraging UGC is to build a dedicated community using your social presence. However, this is also the hardest task as there is no one-size-fits-all solution to community building. Nevertheless, the basics of building a community include sticking with your brand's identity, staying up to date with current trends, partaking in the most popular memes and posting about topics that your audience are interested in. Essentially, you have to post content that will ask something of your target audience.
But your job doesn't stop here; after you have posted and start getting comments, you have to respond quickly and often to show that you value your community and are always listening to them. Don't restrict yourself to just comments and replies, you can also like posts your brand is mentioned in and also share relevant fan posts that also feature your brand/service. Social actions such as these humanise the brand and keep engagement and conversion levels high. 
Support a social campaign
Encouraging UGC is all about creating an authentic and emotional connection between audience and company. One sure fire way of doing this by supporting a cause that aligns with your brand's ethos and values. This will portray to your community that sales and revenue are secondary to your focus, with your first port of call being your community themselves.
For example, if you're a skin and beauty brand, you may run a social campaign about natural skin and unique skin tones and looks in a bid to highlight inclusion and diversity. If you're a hair salon, you could run a social campaign for cancer patients that lose their hair, encouraging your customers to donate hair or showcase their favourite looks and styles of weaves/wigs.
A hashtag campaign is a very effective way of encouraging and generating UGC on hashtag-focused social networks such as Instagram and Twitter. Buddy Media research shows that tweets with a hashtag have twice the engagement than those without one. Using a consistent hashtag, that is tied to your brand or one of your products, helps keep all UGC in one place and creates a niche community of content creators within your base of social media followers. 
When using a hashtag in order to encourage UGC, you should include said hashtag in as many locations as possible to reach the most eyes. This means highlighting the hashtag in your social profile bios, captions, location tags and even as an overlay on UGC-specific social posts. You could even advertise your hashtags in physical locations by including it on leaflets, window displays and even on receipts urging satisfied customers to contact us online for feedback. 
With influencer collaboration, you open up the possibility of engaging new communities and different followers, thus increasing your reach and visibility. But can they help you generate more UGC? Encourage influencers to visit and post from your locations using incentives and rewards and you will see your brand pop up in tags all over the place.
Another way of using influencers is by inviting them to do a social media takeover. This is where they run your social account for a select period of time, thus migrating their dedicated followership to your branded profile. Or if you don't want to hand over an official account, ask an influencer to run a special promotional event on their own page inviting their followers to bounce over to your account or website. 
User reviews, from all sorts of directories, are fantastic sources of User Generated Content. When a consumer is making a decision on a purchase or product, they are far more likely to be influenced by the words and reviews of a fellow consumer than the product description from the sellers themselves. In fact, a BrightLocal survey revealed that 85% of consumers trust online reviews as much, if not more, than personal recommendations. Sharing consumer reviews as UGC will make a massive difference to engagement and conversion rates.
And you need to keep sharing them because 68% of consumers need to see at least four reviews before they decide to trust a brand. Also make sure you are sourcing from third-party platforms regularly as this shows potential customers you aren't manipulating the data.
Use follow-up emails, in-store review forms, online directories and social media comments to source these consumer reviews. Customers are always talking about their purchases. Your job is to make sure you can see their comments in order to amplify the ones that will help sell your product/service even more. 
'Featured' Highlights on Instagram
Social media platforms such as Instagram have so many different feeds within the platforms that you can use to highlight UGC. On Instagram, you can use the highlights and stories feature to showcase UGC and user reviews once a week or even once a day if you have an extensive social media team that can manage it. 
If other users are seeing you regularly highlight and shout out your users, they will be encouraged to create content themselves or even post a review that you can highlight on another day or post. Just remember to reply or comment before you repost as this will show you care about your followers and don't see them as just tools for content creation. 
Utilising community Q&A (Question & Answer) sessions, or AMAs (Ask Me Anything), is another fantastic way of finding UGC. With Q&As, you get organic consumer questions and answers that can be displayed on product pages, thus helping the original questioner and anyone else who wants to indulge in the same product or service. 
You can even feature the very best Q&As on your website and social media feed. Doing this helps build a community and show that you read and understand your community. Take advantage of your community using this particular method.
A very intriguing and modern way of encouraging User Generated Content, is by setting up a dedicated photo-op spot in your physical locations with a labelled hashtag as well. Many restaurants, bars and event spaces are setting up spots like this because it gets your consumers to send a location tagged post as soon as they are on the premises. Your customers won't even realise they are marketing your company for them, they'll just think they're taking a nice photo for the gram.
Offer Rewards and Incentives
The most effective way of encouraging UGC is by offering a reward or incentive for its creation. This essentially means offering a prize or even a discount for your fans that submit reviews, user-created images or any other form of UGC. If passive followers see you rewarding and engaging with active followers, they will also be encouraged to join in. 
When you are contemplating UGC campaigns like this, with the use of rewards and incentives, make sure you take into consideration a deadline, some criteria for judging and how you want to promote the prize itself.
In Conclusion
User Generated Content only works when you understand one thing: the connection between brand and consumer needs to be two-way or you won't see any engagement. This means you have to build a community by replying to your commenters, sharing fan posts, creating hashtag campaigns, highlighting customer reviews and even conducting Q&A sessions to further build a sense of community.
And if you're looking for UGC solutions in-store, try setting up photo-op spots and highlighting hashtags in signage and leaflets handed out and featured in person. For more tips and guides on online marketing and social media management, keep an eye on Caliston Digital's blog!