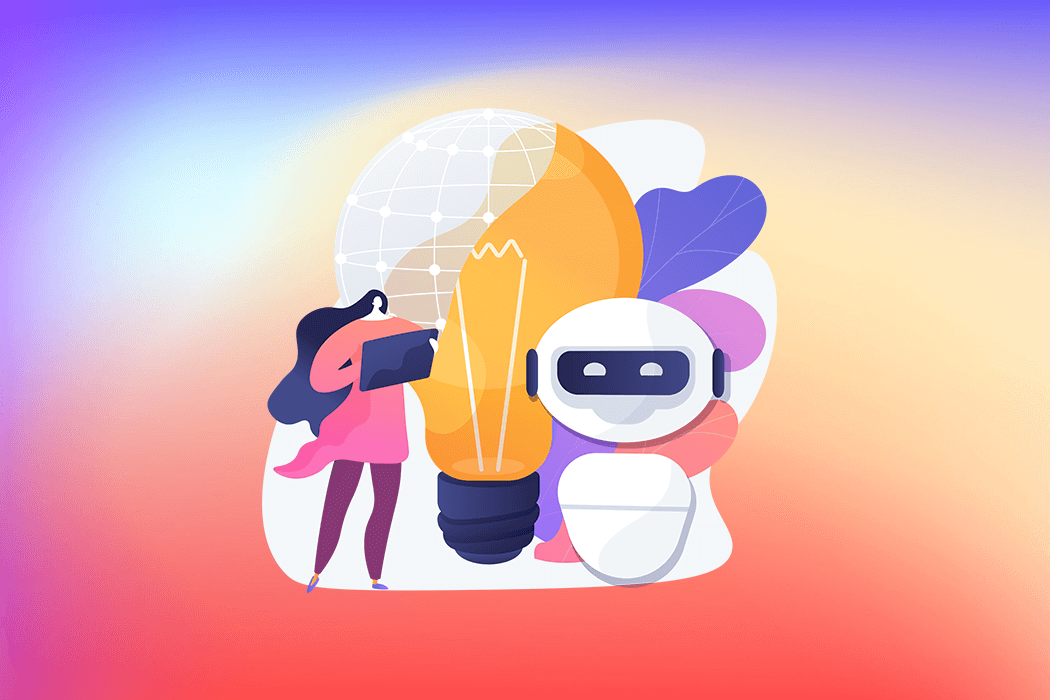 As AI continues to advance, the ability it possesses to improve digital marketing strategies and provide valuable customer insights for companies also continues to advance. Artificial Intelligence arms agencies with the ability to collect data, analyse it, apply it and learn from it. It is revolutionising digital strategies. 
What is Artificial Intelligence?
Artificial Intelligence is the term used to describe machines and computers that mimic cognitive functions that humans associate with other human minds, such as learning and problem-solving. 
Artificial Intelligence can and has been used in many industries and sectors. Marketing Agencies and tools have also been using AI, albeit moderately, in recent years to analyse audience engagement and data. Now, Artificial Intelligence is being used to enhance digital marketing campaigns even more so than initially. Below, we will be taking a look at the various different ways AI is being used in automating digital marketing.
Oracle's Automated Sales Team
Oracle Corp announced a new system that it says will use Artificial Intelligence to automate key parts of digital marketing campaigns. Oracle's Fusion Marketing system uses AI to automatically assemble marketing campaigns and determine whether the people who interact with emails or advertisements might eventually buy a product, instantly sending their contact information to the sales team.
The AI system pulls in data from email contact lists and Oracle customer systems, which includes a massive amount of third-party data that Oracle has pre-acquired in order to grow its digital advertising business.
The sales team will be instantly armed with a list of highly-convertible users/customers who can be contacted via email or other social media.
Amazon's Personalisation AI
Oracle's venture isn't the first case of AI use in digital marketing. Amazon uses Artificial Intelligence to show relevant products to shoppers based on previous searches, purchases and views. Artificial Intelligence is used here to create a personalised experience thus increasing the likelihood of shopper's actually going through with a purchase. The result of a successful personalisation campaign is more sales, engagement and site traffic. 
Business 2 Business Artificial Intelligence
Other firms like Adobe Inc. and Salesforce.com Inc. also sell cloud-based software used for marketing business-to-business products that typically cost thousands of dollars.
The goal of business-to-business campaigns is to produce what marketers call a 'qualified lead'. This is a lead a salesperson can call to start a conversation that eventually turns into a sale. Low quality leads cost money because they waste salespeople's time. 
Chatbots
Another key use of Artificial Intelligence is the development of AI chatbots for businesses to put up a front of customer service online. AI chatbots don't need to rest; they can answer questions around the clock and in real time. Here, AI chatbots are being used to improve customer experience. Artificially Intelligent chatbots can actually be enabled on the following platforms: WhatsApp, Facebook Messenger and Slack.
AI-written reports
Websites and blogs are also using Artificial Intelligence to write reports and news based on data and information pulled from statistical feeds. AI tools like Wordsmith, Articolo and Quil are being used by places like Associated Press and Forbes to create news. The applications use templates and fill it with data and keywords to create content. This technology is also implemented by BBC, CBS, The New York Times and Reuters. In fact, The Washington Post already hosts hundreds of articles written by AI tech, Heliograf.
AI email marketing
AI can also be used in email marketing. It is used to analyse user behaviours. Marketers can then send out emails based on user triggers and actions, with specially designed subject lines, product recommendations and messaging. 
In conclusion
Artificial Intelligence is becoming more and more accessible for all businesses; marketing agencies are no different. AI not only analyses customer behaviour but can also be used to influence the choice of your customers. Making use of it will better grow your brand and help meet the expectations of your customers.