Social Media
November 2, 2021
Harvard wants to reboot social media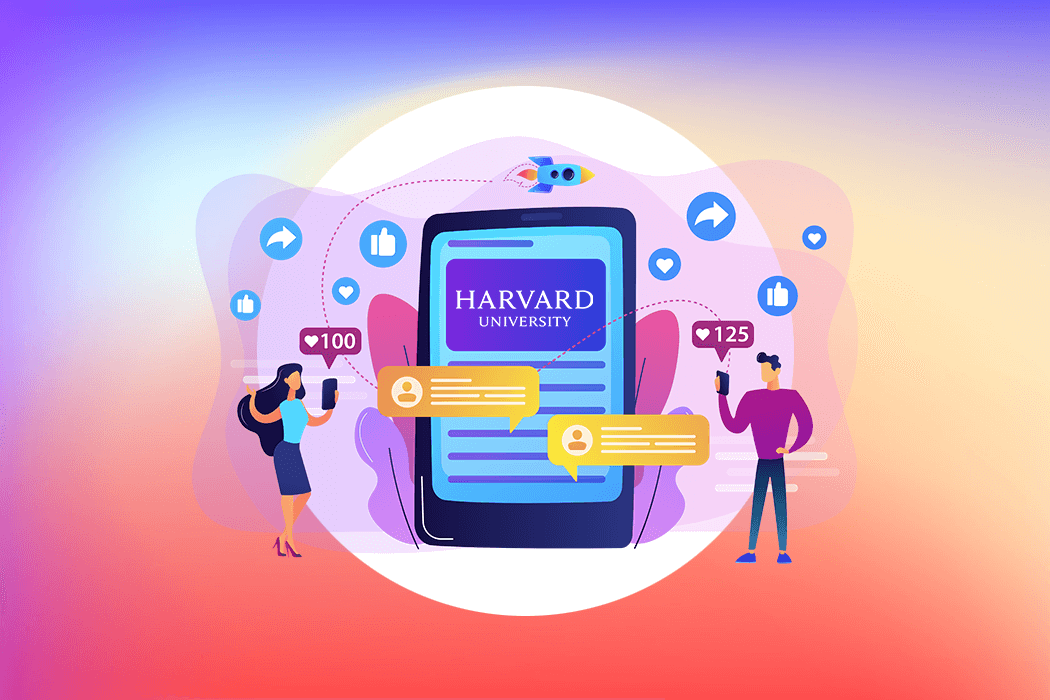 Have you tried turning it off and on again? Usually the best cure for any computer or technical issue, is a stone-cold reboot. Is it time for a social media reboot? Harvard thinks so.
Harvard University has announced an academic initiative called the Institute for Rebooting Social Media. The aim of this new educational and research arm is to fix glaring issues that social media platforms are experiencing and users are complaining about. Basically, they want to make social media a better place.
This initiative is a "three-year pop up" that focuses on the following areas: addressing misinformation, breaches in privacy, online harassment and content management. It will receive around £1.5 million in funding and operate from the Berkman Klein Centre for Internet & Society.
Berkman Klein Centre co-founder Jonathan Zittrain said: "While the identification of problems may vary, it's hard to find anyone defending the current environment of social media." Zittrain continues by saying it is more important to assess how social media is evolving to better understand how to reconfigure it. 
What will the Harvard institute do?
The institute will collaborate with participants across various industries, government, civil service and academic organisations. The institute will build a portfolio and story of research, online projects, programming and educational material in order to improve the state of the digital social space. 
According to the institute, the goal of the study is as follows: "To spur real, practical changes in how online social media works. It aims to help generate, identify, elevate, and connect work across disciplines and sectors, and to see how efforts in one sector…might mesh with efforts elsewhere."
The institute will identify benefits and disciplines across different sectors, in order to see how efforts in one sector can also work in another sector. For example, they will test fundamentals and methods applied in science-based social media in say health-based social media to see if industries can learn from each other. 
The institute will then develop policies and prototype tools, test them and come up with new ideas for protocols.
Why is Harvard doing this?
'Not fit for purpose'
According to the Harvard institute, "social media is no longer fit for purpose". In their report announcing the new endeavour, the institute states that social media was "initially a platform for democracy and truth". However, it has now "facilitated the spread and acceptance of lies, division, and physical harm."
There are countless examples of social media being toxic for users. Whilst the separate social media platforms, like Facebook and Twitter, have tried and implemented changes to improve the landscape. Harvard wants to provide a balanced, collaborative and substantial set of tools to clean up social media.
Misinformation
Social media experts have highlighted and posited that social media use played a role in elections and vaccine misinformation. There has also been a stark increase in discriminatory racial, political, and religious views. 
One of the recent examples provided by the Institute refers to the drug Ivermectin. Ivermectin is a drug used to deworm livestock. The FDA has labelled it as harmful to humans. However, rampant misinformation online led to users positioning Ivermectin as a Covid-19 treatment. There are many more cases like Ivermectin misinformation. 
Division
Social media was created with the view to bring people and communities together. It was meant to be a bridge between differing communities. Currently, social media has a tendency to exaggerate the differences in communities. This leads to outrage on both sides of the division and a chance for opinions to become radicalised.
The extreme consequences of this division caused by social media can look something like the January 6th incursion on the American capital. An event that has led to social media companies and Silicon Valley, in general, going under the microscope for scrutiny. 
In Conclusion
Harvard wants to return social media to its' early, innocent and intended roots. Social media was supposed to give everyone a new voice in a new world. It was supposed to supplement the educational nature of online surfing. In addition, it was supposed to keep the general public properly informed. And finally, social media was supposed to foster and cultivate a supportive and productive community. 
The Institute for Rebooting Social Media is currently beginning its soft launch. It will fully launch in spring next year, 2022. Can this Harvard-backed institute spark a return to form? Or will the scale and reach of social media make reform difficult?