SEO
September 7, 2023
The Miracle of SEO – Why it Matters to Your Business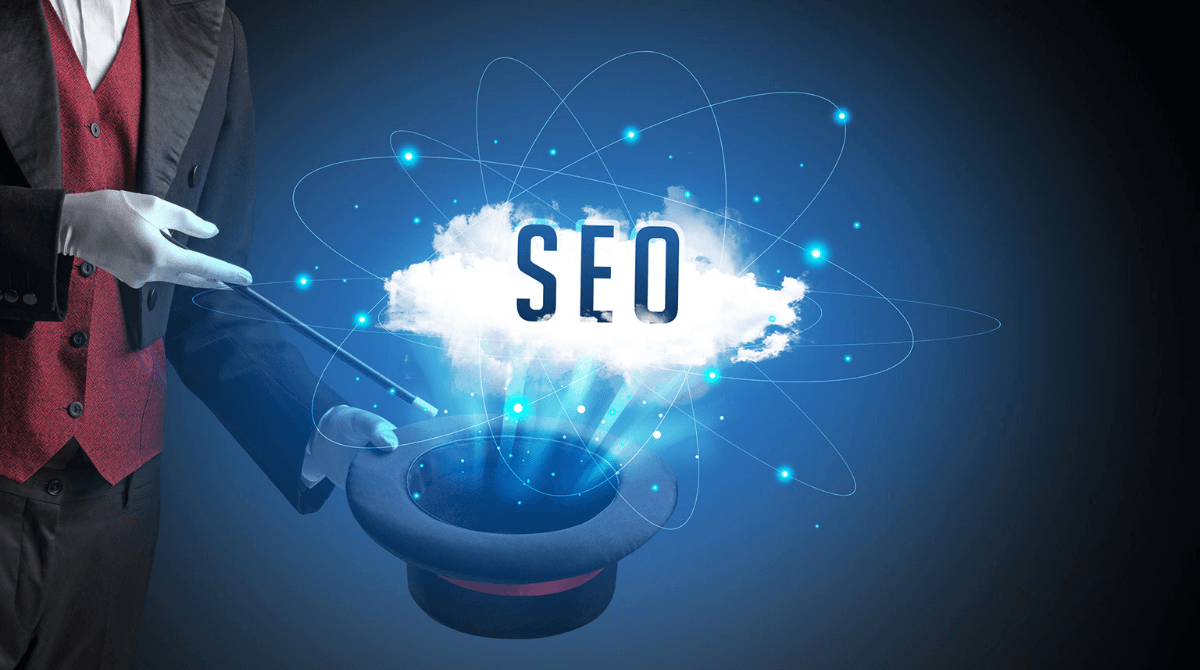 It can be tempting to overlook certain tactics, such as SEO (Search Engine Optimisation). However, in order to remain competitive and stand out from the crowd, SEO should be an integral part of your digital marketing strategy. Let's take a closer look at why SEO is so important and how it can benefit your business.
What is SEO?
SEO stands for search engine optimisation. It's the practice of optimising web content to make it more visible in organic search engine results pages (SERPs). SEO involves optimising both the front-end (what users see) and back-end (technical aspects) of a website in order to improve its ranking on SERPs. This means using relevant keywords, creating quality content that engages readers, building effective backlinks, and ensuring that all technical aspects are up-to-date and functioning properly.
Why Is SEO Important?
For businesses, having a strong online presence is essential. While traditional marketing tactics still have their place in any good marketing plan, digital marketing has become increasingly important in recent years due to the growing number of people who use the internet regularly. If you want your business to be seen by potential customers and clients, then you need to make sure that you are appearing prominently on SERPs when they search for relevant terms or phrases.
This is where SEO comes into play – by optimising your website for search engines, you can ensure that it appears higher up on SERPs and therefore has a greater chance of being seen by those who matter most – potential customers!
How Does SEO Work?
Search engine optimisation can be very simple, and at the same time very complicated. It is divided into three main areas:
1. Content marketing
Content Marketing involves the creation of valuable and engaging content to attract attention, drive website traffic, generate leads, and build customer loyalty. Content types used in content marketing include blog posts, e-books, podcasts, social media posts, white papers, videos, webinars, and much more. By strategically producing content that's both relevant and helpful to the target audience business owners can create lasting relationships with consumers and market their business more effectively.
2. Technical SEO (on-site)
Technical on-site SEO is the technical side of SEO, which involves assessing and optimising structural elements such as meta tags, website speed/load time, headings, and other content. Business owners need to ensure that their website is mobile-friendly and adheres to Google's Guidelines – elements that will have a significant boost on website rankings. As a business owner looking to maximize your search engine visibility, it's critical to understand the basics of technical on-site SEO.
3. Link Outreach (off-site)
Link building, also known as off-site SEO, is the process of increasing the visibility and authority of business websites. This is done through links acquired externally with other high-quality websites and web pages. Link building works by acquiring a link from a third-party site that directs back to business owner's website – this tells search engines that the business' content is useful and credible, which in turn boosts business rankings in organic search engine results. Ultimately, link building gets business owners more quality traffic and potential customers.
All of these three areas have to work in conjunction for a successful SEO campaign to take place. A successful SEO campaign is defined by gains in traffic and sales/signups/enquiries or whatever the business goal is.
The Benefits of Investing in SEO
Investing in proper SEO techniques can provide numerous benefits for your business. Good SEO will help increase traffic to your website as well as improve its ranking on SERPs which will lead to more leads and conversions. Additionally, having high-quality content on your site will help attract new customers and build trust with existing ones. Plus, if you invest in long-term strategies such as link building or content creation then you can expect even better results over time.
Keep the Faith
At the end of the day, investing time and effort into proper SEO practices is essential if you want your business to succeed online. From increasing website traffic and improving rankings on SERPs to building trust with customers – there are numerous benefits associated with good SEO practices that cannot be ignored.
So don't wait any longer. Start practicing what we like to call "SEO religion" today. With dedication and hard work, you too can join many other successful businesses that have successfully implemented effective digital marketing strategies powered by great SEO.