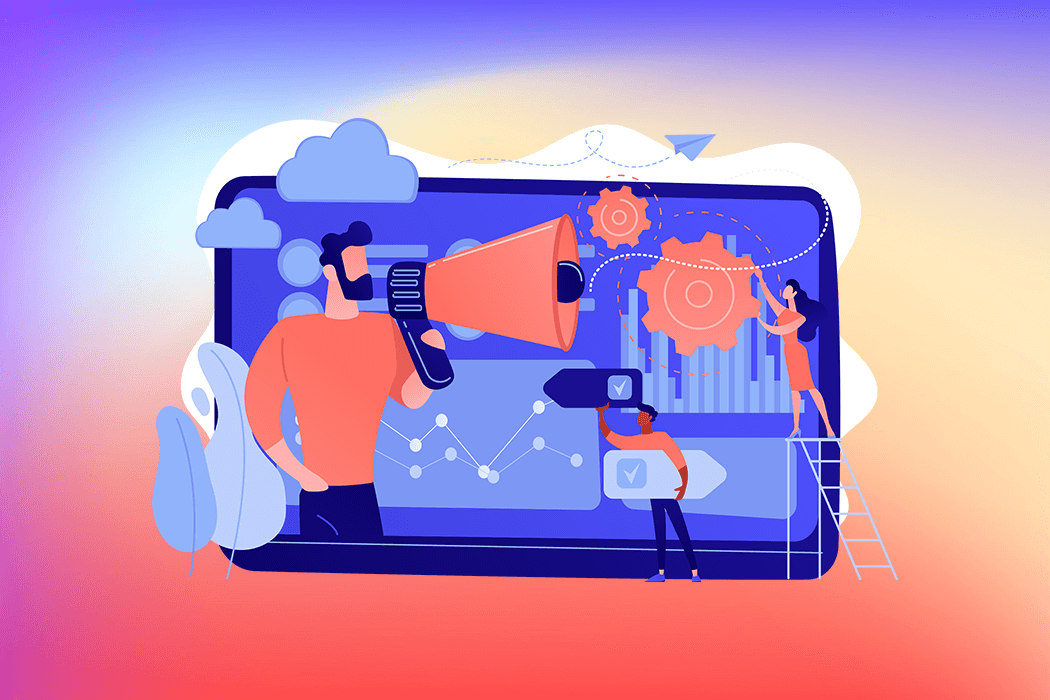 In 2022, online and digital marketing will be evolving, just like it has done every single year. Search engine optimisation, visual graphical marketing and inclusivity are all key to attracting new customers in 2022. Today, we will be looking at the top 5 digital marketing trends coming in 2022. An experienced and innovative marketing agency, such as Caliston, will keep them in mind when developing strategy.
Inclusivity/Diversity
To say that inclusivity and diversity is a hot topic right now is to state the obvious. Social equality, race identity, class differences and health issues are all valued by the consumers of today
For digital marketing to be truly successful and impactful in 2022, it needs to be supported by expert copywriting and brand management. Consumers are increasingly very picky with brand loyalty and support. Your service has to consistently show its audience that you understand and share their values and concerns. 
Well thought out copywriting, supported by well-made graphical content will instantly show consumers what your brand is all about. Visual content is how consumers ingest information most readily online. Make sure you are supporting your brand with trusted writers and designers, who can get your story across clearly and distinctly.
Google Ads and SEO
Search Engine Optimisation and Google Ad Management has and will continue to be a major corner of the digital marketing industry. However, in 2022, it is becoming even more important. 
At the moment, the goal of SEO is to get your content to the 'Number One' position in search results. Now, SEO has to take into consideration the 'Zero Position'.
Recently, Google has been offering up 'Featured Snippets' in Google search results and they will be expanding upon this in 2022. 'Featured Snippets' appear in a small frame at the top of Google search results and contain relevant information to the search query. This is what we now refer to as the 'Zero Position'.
This prestigious ranking in the Google search result tells online users that you are a leader and expert for that particular search query. The best digital marketing holds Google Ads and SEO at its core. You can have a great service and product but if you're not appearing high up in Google searches, will anyone ever find you?
With the new 'Zero Position', brands now have a new way to position themselves as industry leaders and attract new customers.  
Local Search Engine Optimisation (SEO)
If you are a local service or business, you need to consistently update your information in Google's Local SEO settings. Users that search for services by location and speciality are far more likely to be converted and make a purchase than general searches.
Google My Business management is vital to getting your business out there for local searchers. Setting up Google My Business will guarantee your business appears at the top of local searches. The Google My Business system also provides all the vital information in a small and accessible frame – instantly selling your service with efficiency. 
Expert online marketing agencies will have dedicated SEO professionals who are veterans in Google My Business management, analysis and adjustments. Caliston's Google My Business services are detailed, unparalleled and wholly effective. 
Visual content optimises Search potential
Over the last year, Google has seen an increase in the level of visual searching. This is when users search using images and videos rather than keywords. Often this is used to discover context or in finding the original source of a piece of visual content. 
To take advantage of the increased number of visual content search queries, you must make sure your graphic content looks professional, first and foremost, and is supported by SEO tags. 
It is pivotal to supplement images and videos with alt tags and captions, to rank higher in the searches. Furthermore, it may prove extremely beneficial to develop images into your sitemap. If your graphic, image and video use is tip-top, you will find users bouncing to your page via Google Image search. It will then be up to your messaging and other marketing principles to keep them there.
Interactive Communities
Interacting with online communities as a brand has always been an effective tool of digital marketing. However, it is now a fundamental part of the industry as interacting with communities increases consumer loyalty – a value that's disappearing with the younger generation of consumers. 
Interactive content can come in many forms. A well-planned editorial team and copywriter can publish quizzes, contents, polls and listicles to keep the conversation going amongst the community. Often, this type of content leads to the creation of User Generated Content (UGC) and before you know it, the community you've created will start sustaining itself. 
Effective digital marketing is all about understanding a client's target audience and demographic. And then adjusting one's social language and content type to encourage engagement.
The importance of a digital marketing agency
SEO, Google My Business, Community Management, Copywriting and Graphic Design can be daunting for start-ups and even established brands to dive head first into. 
A trusted digital marketing agency, like Caliston, can offer all these services and more because we have tried, tested and succeeded with these fundamentals for years. Follow our page for more great posts like 'Top 5 digital marketing trends in 2022'.